Microsoft recommends to organize multiple Azure subscriptions in the CSP partner system with the new Azure Plans. See a schematic representation of the management model here.
Here´s the documentation for Azure Plans. When an Azure subscription is transitioned in the Microsoft partner portal, with the "Transition billing to Azure plan"…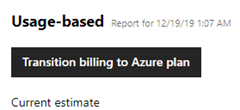 …a new level "Azure Plan" container is added between the customer and the Azure subscriptions. All CSP subscriptions will be added in that Azure plan. The organizational diagram looks as here.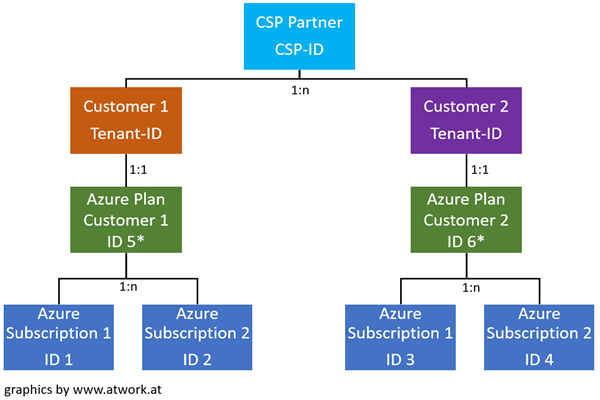 Per customer one Azure plan can be created and the Azure Plan gets a new subscription ID (* the green boxes in the graphics, here ID 5 and ID 6). This is the "new" ID for getting the usage based costs. Customers get the benefit of seeing a basic cost estimation of their Azure costs (if configured) in the Azure portal in the cost management blade.
When using the billing API, now the Azure Plan ID is used, and no longer the Azure subscription ID´s. Also, the run time dates are changed from the individual dates, like from Aug. 10th to Sep. 9th, to monthly dates, like from Sep. 1st to Sep. 30th. So, the billing then is per full calendar month. Individual time spans must be done manually.
Update: Also, the pricing changes for CSP´s as described at Partner earned credit - overview: "In the new commerce experience for Azure, we have aligned to single global pricing principles applicable to all motions we transact. CSP partners can offer Azure at the published prices. This provides greater transparency to their customers and builds trust." To make it short: The Azure Plan pricing is identical with the "Pay as you go" pricing.
More to come about this topic in future…
Categories: Azure, Cloud, English, Microsoft
Source: https://blog.atwork.at/post/Understanding-Microsoft-Azure-Plans-in-the-CSP-program