For developers in the Microsoft .NET world, it's important to know about the infrastructure of their target platform(s). To simplify the development, Microsoft created the .NET Standard Library as a formal specification of .NET APIs that are intended to be available on all .NET runtimes. See this overview on docs.microsoft.com in .NET Standard Library for clarification: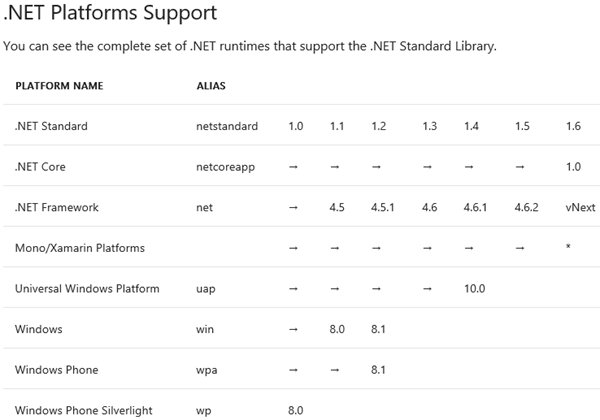 The .NET Standard Library is not specific to any .NET runtime and provides a standardized set of APIs.
As the table above shows, for example, the .NET Framework supports different versions of .NET Standard.
See Developing Libraries with Cross Platform Tools for more details about targeting a solution for a specific .NET platform.
Categories: Developer, English, ASP.NET, Microsoft
Source: https://blog.atwork.at/post/2016/09/14/Overview-of-the-NET-Standard-Library