Microsoft's CEO Satya Nadella is currently on Europe tour and announced a number of investments in the Microsoft Cloud in Europe. Microsoft will extend regional hubs in Ireland and in the Netherlands and announced new datacenters in the UK and in Germany.

Find more information about the UK plans here:
Microsoft announces plans to offer cloud services from the UK.
In Germany, Deutsche Telecom as Data Trustee under German law will be operating the German datacenters. This (data will not be saved and transported outside of Germany) was a request a lot of German customers had in the Microsoft cloud – and Microsoft reacted.
The Microsoft Cloud in Germany will be available during the second half of 2016.
The model will be similar as Microsoft is using with China – see General Availability: Azure in China: "We've partnered with 21Vianet – one of the largest Internet service providers in China – to bring Azure's public cloud services to Chinese customers", see the story here.
So in Germany, future customers must trust Deutsche Telecom (their company daughter T-Systems) who does the whole operating and controls access to stored data - if they don't trust Microsoft.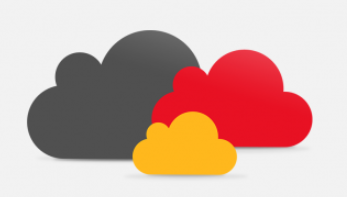 See the official press release here:
Expanding customer choice – the Microsoft Cloud in Europe
See the statement from Microsoft Germany here: Microsoft Cloud in Deutschland.
So Microsoft is serious about their cloud strategy (with more than 100 datacenters in 24 regions which is more than any other provider has) and is investing a lot of money in their datacenters.
Customers will benefit from that massive IT infrastructure in the Microsoft cloud.
Categories: Azure, Microsoft, Cloud, Office365, English
Source: https://blog.atwork.at/post/Microsoft-Azure-and-More-comes-to-new-Europe-datacenters