Today, Microsoft released some new videos explaining coding with the cost free Visual Studio Code environment. See the blog post in the code.visualstudio.com/docs project: Announcing Intro Videos.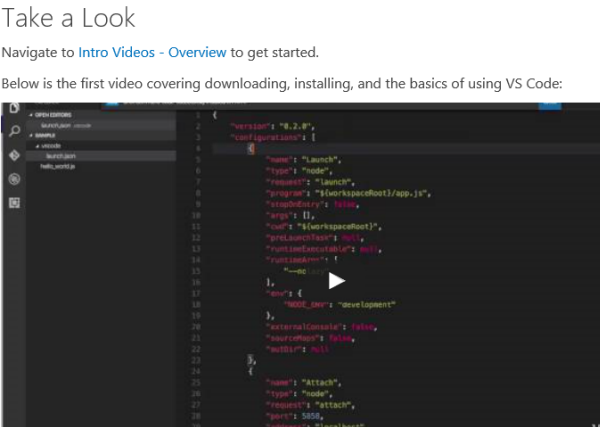 See the Intro Videos - Overview with the first six videos to get started.
Check out Setup and Basics of VS Code. Happy coding!
Categories: App, Blog, Developer, English, Microsoft, Visual Studio
Source: https://blog.atwork.at/post/Announcing-Visual-Studio-Code-Intro-Videos