@magrom and me, @atwork, had a great time at MVP 12 summit in Redmond!
We met a lot of great people and had a lot of fun!
We created a photo mosaic from our photos and photos of some other MVPs.
Our photo mosaic of #mvp12 summit made it into
"What's new in the Microsoft MVPs world".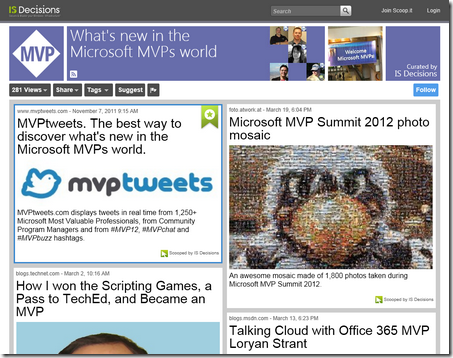 Also there is some traffic with really nice tweets about our mosaic... thx!
Glad, you like it!
Exactly there are 1.836 photos included in this DeepZoom mosaic.
Again thanks to Olaf Engelke (about 930 photos), Oliver Sommer (the great title photo, 11 photos), Rainer Stropek (9 photos) and Toni Pohl (about 890 photos) for your photos!
BTW: We have made some further DeepZooms. If you like this kind of presentation, see our Harley Davidson photo mosaic or WPC2010…
Enjoy!
Categories: English, MVP, Microsoft, General
Source: https://blog.atwork.at/post/MVP12-summit-photo-mosaic