Update: IT/DevConnections conference is over.
For us, @magrom and @atwork, it was a great conference, we enjoyed it very much to be part of it!
To get an impression of the trending topics in Social Media see this Twitter Analytics for #devconnections! We updated this analytics today to get a final resultset.
By now (Friday, 2:30pm) there were 1.022 tweets and 744 retweets, in total almost 2.000 tweets.
The Top Hashtags (besides #devconnections) were: #sharepoint, #powershell (@mminasi did well

), #sqlserver, #msexchange, #xamarin, #office365 (glad it´s in the top list), #office and #sqlconnections.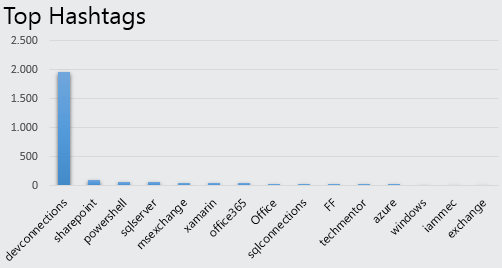 The top 5 tweeters were (wow, we @magrom and @atwork are in there)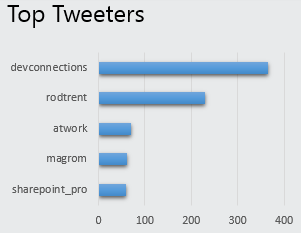 …and the top mentions: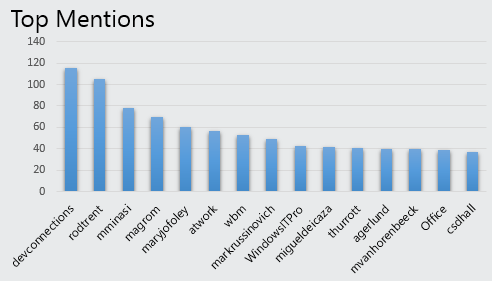 Tweets by platform: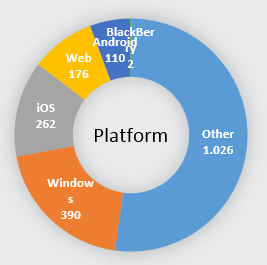 The top retweeters: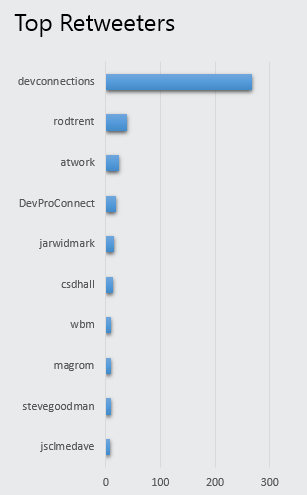 Also interesting is the daytime of the tweets:

Who has the most followers?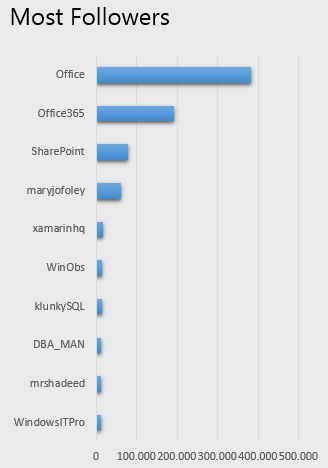 See the Tweets-map: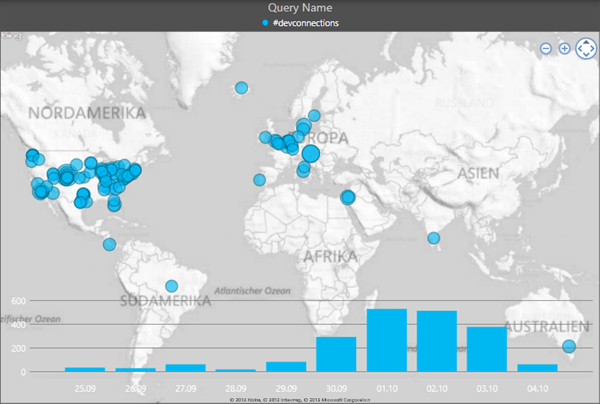 And the Top Tweeters by day:

So, we had two workshop days and three full days of conference packed with interesting sessions.
We hope you enjoyed it as we did.
These statistics were updated on 4th Oct., 2:30pm.
We had a really good time here at IT/DevConnections in Vegas! Hope to CU al again soon!
FYI: Interested in Office365 and Windows Azure? See our session information:
Our session How to Remote Control Office 365 with Azure at DevCon
and our ready to use Office 365 solution Delegate365.com!
Categories: English, Developer, Cloud, Blog, Azure, Event, Social
Source: https://blog.atwork.at/post/DevConnections-Twitter-Analytics