Office 365 ist eine Developer Plattform. Als Einstieg in die Entwicklung stellt Microsoft die http://dev.office.com/ Website bereit. Neben den umfangreichen Informationen für den optimalen Start und vielen Demos gibt es auch eine weitere aktuelle Bezugsquelle, die wenig Developern bekannt ist: den Office 365 Developer Podcast. Davon gibt es nun die 100.te Ausgabe!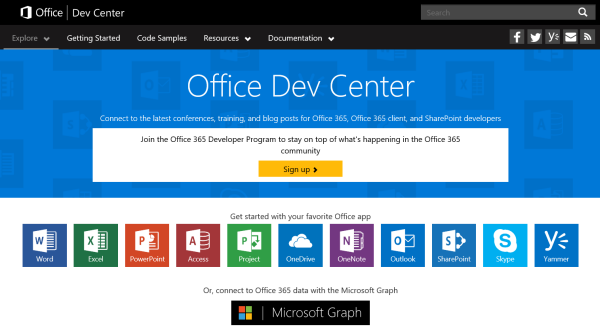 Software-Entwickler finden im Office Dev Center den Einstieg in das Office Development.
Das Office 365 Dev Team bei Microsoft feiert nun den 100.ten Podcast – und zwar mit prominenten Gästen!
Episode 100 with Corporate Vice President Jeff Teper on Future of SharePoint—Office 365 Developer Podcast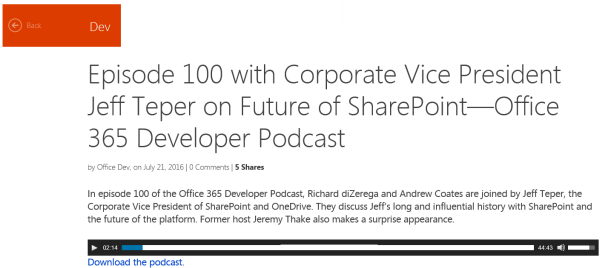 Hier sprechen Coding-Guru Richard diZerega und Andrew Coates, die Jeff Teper, Corporate Vice President of SharePoint and OneDrive, als Gast begrüßen dürfen. Unter anderem ist auch Jeremy Thake mit dabei, der vorige Produzent des Office 365 Developer Podcasts.
Viel Spaß mit den Podcasts und der Jubiläumsausgabe des Office 365 Developer Podcasts!
Categories: App, Cloud, Developer, Microsoft, Office365, Office, SharePoint
Source: https://blog.atwork.at/post/Gratulation-zum-100-ten-Office-365-Developer-Podcast