Before developing, it's useful to create a mockup for an application. PowerPoint can help!
As prerequisites, you need to have PowerPoint and Visual Studio 2013 or later installed. If this is the case, you find additional shapes in the Storyboarding / Storyboard Shapes menu.
This opens a task pane with elements sorted by category (Common, Windows Apps, Desktop, Phone, etc) you need to draw an app.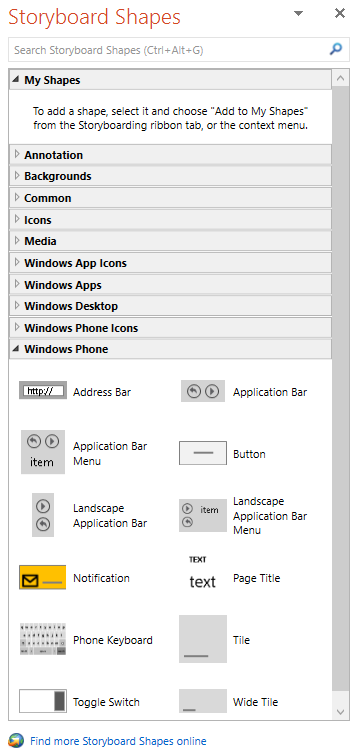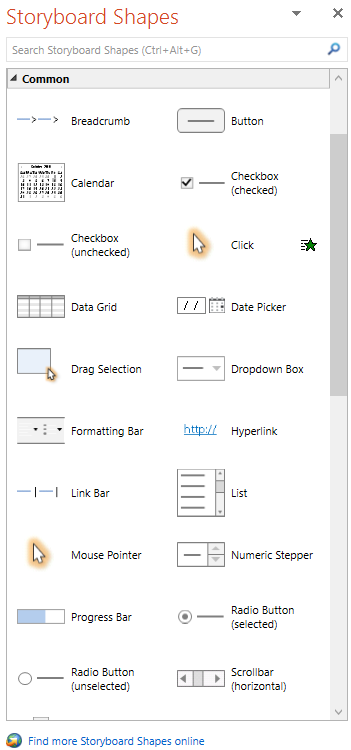 See more information at Storyboard your ideas using PowerPoint.
You can even animate your mockups in the same way as any PowerPoint slide which might be helpful to show processes.
Find more Shapes online at Storyboard shapes extensions being deprecated from Visual Studio Marketplace.
Of course, there exists other mockup tools as Balsamiq and more, but most developers have Microsoft Office installed on their development machine anyway, so I hope this tip helps for quick mockups!
Categories: App, General, Developer, English, Microsoft, Office, Tools, Visual Studio
Source: https://blog.atwork.at/post/Use-PowerPoint-for-Mockups