So SharePoint and Project Conference Adriatics 2014 is over now (15th to 16th October). We, @magrom and @atwork, had a really great time at SPC Adriatics 2014 - as always ;). It was our third SPC Adriatcs and we enjoyed the hospitality and meeting so many friends and colleagues from all over the world. There were about 200 attendees and about 30 speakers from 17 countries enjoying the conference in Zagreb, Croatia (see our conference announcement here).
Thanks a lot to the sponsors and to the organizers of SPC Adriatics who made this conference exceptional: Microsoft MVPs Nenad Trajkovski and Toni Frankola from Croatia and Adis Jugo from Bosnia and Herzegovina. What once started as an IT conference just for the Adriatics region became an international recognized and well known conference with speakers from the whole world.
Sessions
See some of our photos of the conference here. More are available on the conference website, on Facebook.com/SPCAdriatics (photos) as well partly on Twitter and Tweets with hashtag #spcadriatics.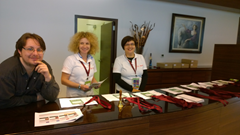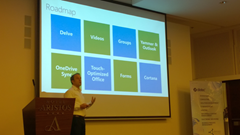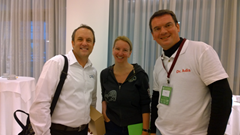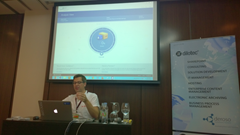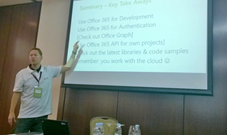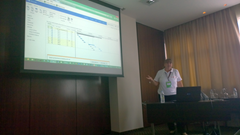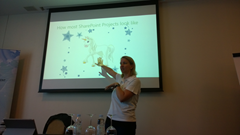 The agenda with rooms (level 1):
Our sessions
Find our sessions online on slideshare.net:
Impressions
We had a lot of fun (and food)! See some snapshots from around the conference here.
Social Networks
To see mentions in social media, check out #spcadriatics and Facebook.com/SPCAdriatics.
Here´s some data from Twitter made with PlusOneSocial Tool. In the last week there were 346 tweets made by 79 people. 56% of the messages were retweeted.
You can see this was a Microsoft minded conference by the devices used for Twitter: A lot of Windows Phones (33%) followed by iOS devices (10%) and Android (2%) at the end. The rest were other software clients.
The following graphics shows the Top Hash Tags (yammer, sharepoint, office365, SPDocKit, mobileapps, …) and the Top Mentions (danholme, magrom, atwork, molnaragnes, sahilmalik, adisjugo, mattein, ntrajkovski, SPDocKit, symon_garfield, …)
The most tweets have been sent on day #2 (142), then day #1 (126).

…and finally the top tweeters (click to enlarge).

So thanks for your participation in the conference.
We hope you liked our sessions and had fun at SPC Adriatics 2014!
Categories: Event, English, Microsoft, MVP, atwork, Social, Yammer, Office365, Developer, Azure
Source: https://blog.atwork.at/post/SPC-Adriatics-2014-Wrap-Up