It has been a noisy week in Social Media with #MSIgnite. Such a large conference as Microsoft Ignite (see here) produces a lot of traffic in Social Media. We made some Twitter reports to deliver some impressions about MSIgnite.
The following statistics was created by searching for hashtag #MSIgnite.
Overview
Since 2nd of May till now (10th May) there have been almost 109.000 tweets sent by almost 17.000 Twitter users. With 53% about half of the messages have been retweeted.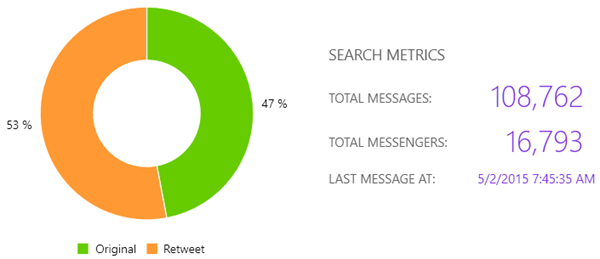 Clients
We see that most mobile Twitter clients being used have been 25% iPhones, followed by 16% Windows Phones, then 11% Android devices. The rest of 48% have been other clients (like desktop clients).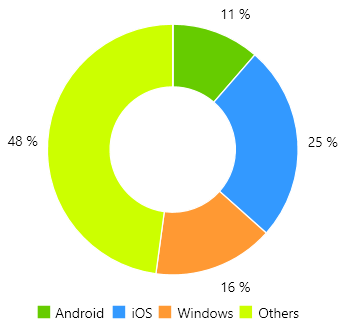 By Time
As expected the day with most tweets has been the first conference day, Monday the 4th of May with 37.582 tweets – most of them during the keynote. Tuesday had 20.893 tweets, Wednesday had 18.741 tweets, Thursday 17.002 and Friday 6.582 (actually this was just half a conference day).
Remarkably also the Sunday before the conference had 5.259 tweets, it seems that many attendees used twitter also for organizing themselves around the conference.
Top Hashtags
The trends on Twitter were (besides MSIgnite): sharepoint, office365, azure, skype4b, SP2016, Windows10, Microsoft, MSExchange and OneNote.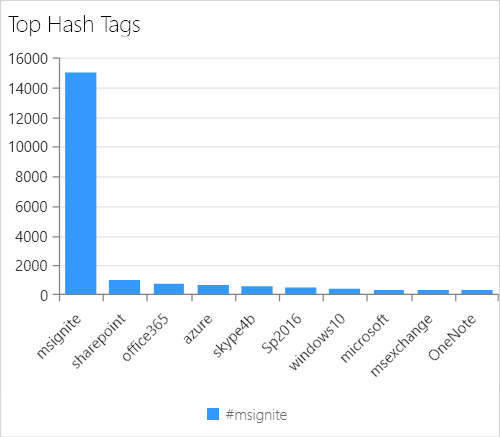 Top Mentions
The Twitter users most mentioned were: MS_Ignite, SatyaNadella, InTheCloudMSFT, MSCloud, JulWhite, JoeBelfiore, Microsoft, WilliamBaer, GurdeepSkype and Azure.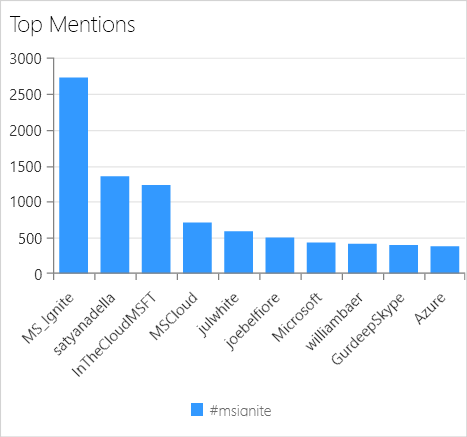 Sure, the keynote speakers got the most personal mentions.
Top 10 Messengers
The following list shows the top 10 Messengers during this week.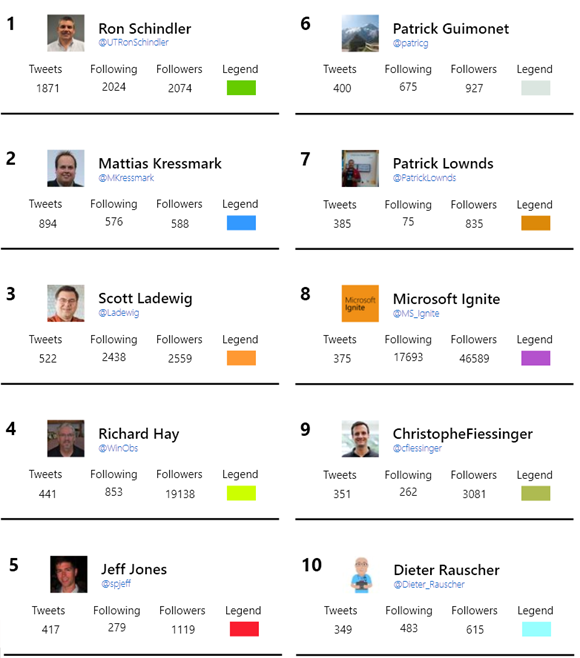 Well a lot of the messages of the Top 10 messengers were Retweets: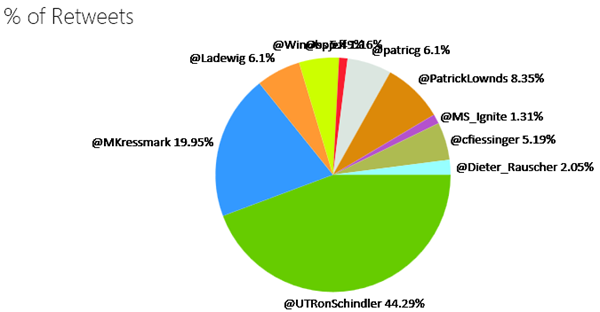 Of course we from atwork, @magrom and @atwork tweeted a lot, but didn't make it in the Top Messengers.

Twitter users reached
I guess with Tweets there have been millions of users reached.
Just the Top 5 messengers have reached about 75.000 followers.
Doing the math and assuming that each messenger has, let's say about 300 followers (and I know many colleagues who have thousands and more..)
#MSIgnite should have reached at least more than 5 million users!
And I think in reality this number can easily be doubled or multiplied.
Locations
On a world map the home locations of the twitter users looks like this.

The region around Chicago as well as the East and West Coast were the "hot spots".
Summary
The numbers are impressive, we see the scale of this huge MSIgnite conference. This statistics has been created with PlusOneSocial.
Follow #MSIgnite. and the fellow Microsoft Product Groups and our Twitter accounts @magrom and @atwork for getting the latest IT and Microsoft news!
Categories: English, Event, Microsoft, Social, Azure, Cloud, Office365, SharePoint, Visual Studio, Windows, Yammer
Source: https://blog.atwork.at/post/MSIgnite-2015-on-Twitter