…can be checked out online here:
http://www.microsoft.com/en-us/discover/1994/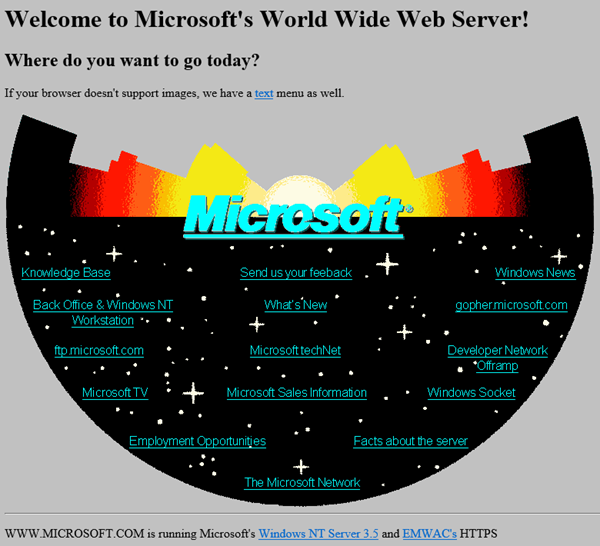 Well, yes, this was a very simple HTML page on IIS 1.0 on Win NT 3.5. Even the web was youthful than, I remember the days of gopher, Trumpet Winsocket and such stuff.

…found in a tweet of @shanselman.
And there´s one Microsoft web in the archives of 1996.
Categories: Funstuff, Microsoft, English
Source: https://blog.atwork.at/post/Microsofts-Website-von-1994