Sprachen / Languages:
Fehlende Vorgänge und Deaktivieren von Filtern
Oft wird beim Bearbeiten eines Projektplans entdeckt, dass nicht alle Vorgänge angezeigt werden. Erkannt wird das meist daran, dass die Indexspalte nicht alle Zahlen in aufsteigender Reihenfolge enthält. Hier ist es nun offensichtlich, dass ein Filter auf die Spalte Ressourcennamen gesetzt ist. Damit lässt sich dieser Filter leicht entfernen.
Doch wenn verschiedene Autofilter möglicherweise in Kombination mit anderen Filtern gesetzt ist oder die gefilterte Spalte wie in folgendem Beispiel nicht angezeigt wird, kann das manuelle Zurücksetzen von Filtern aufwändig sein. Dass Filter angewendet sind, erkennen Sie ab Project 2010 in der Statuszeile links unten.
Entfernen Sie einfach alle Filter auf einmal durch Filter löschen oder [Kein Filter] auf der Registerkarte Ansicht im Abschnitt Daten in der Auswahlliste Filter. Oder drücken Sie die Taste F3, um alle angewendeten Filter zu entfernen.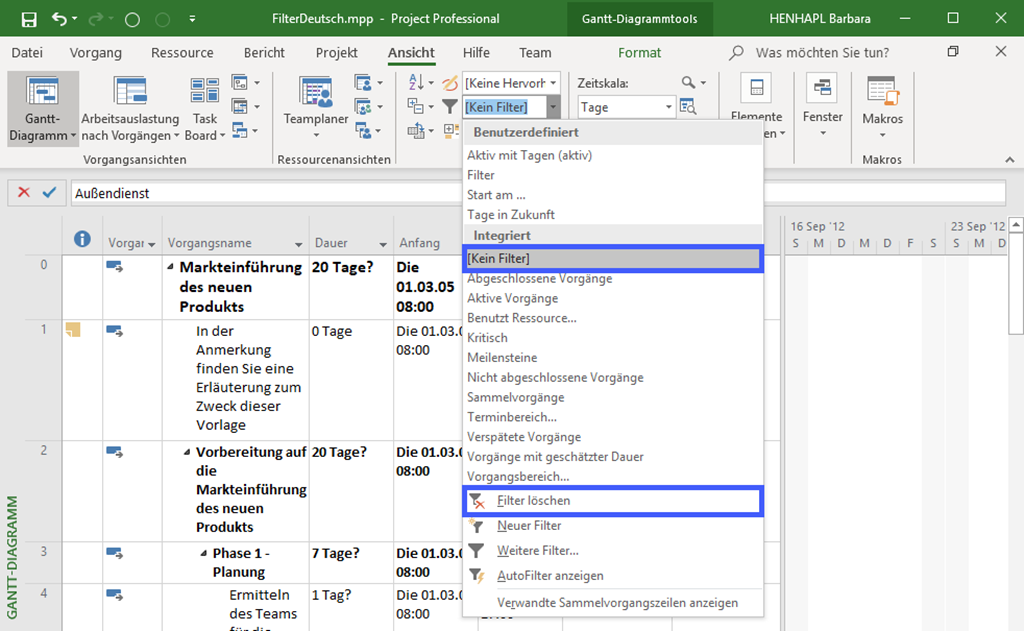 Missing Tasks and Deactivating Filters
When editing a project plan, it is often discovered that not all tasks are displayed. This is usually detected by the fact that the index column does not contain all numbers in ascending order. Here it is obvious that a filter is set to the column Resource Names. This makes it easy to remove this filter.
However, if different auto filters are applied in combination with other filters, or if the filtered column is not displayed, as in the following example, manually resetting filters may be complex. If filters are applied, you can see in Project 2010 or higher in the status bar at the bottom left.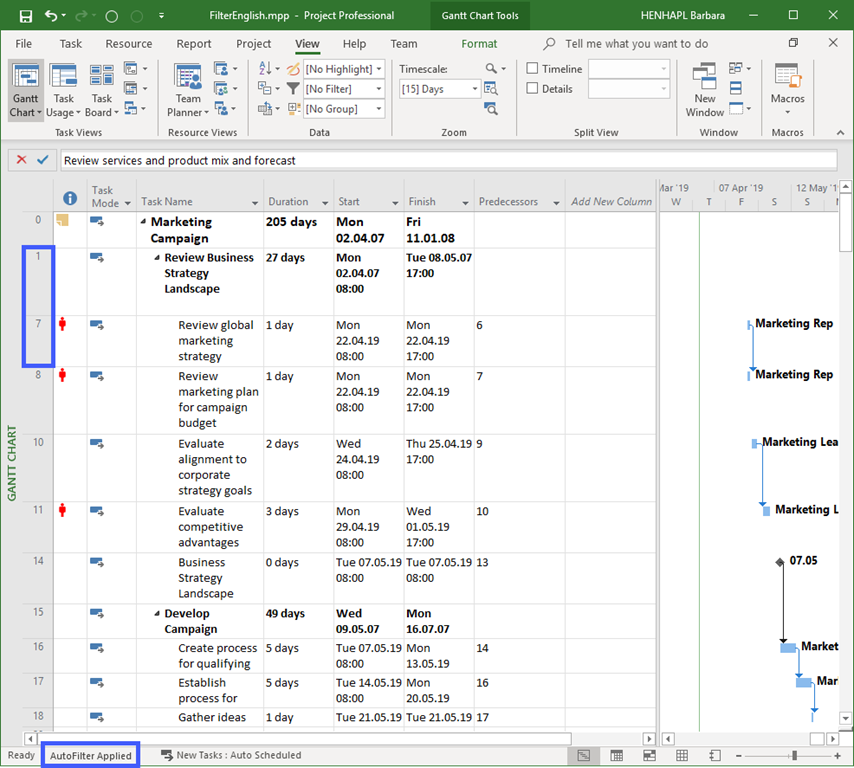 Simply remove all filters at once by Clear Filter or [No Filter] on the View tab in the Data section of the Filters drop-down list. Or hit the F3 key to remove all applied filters.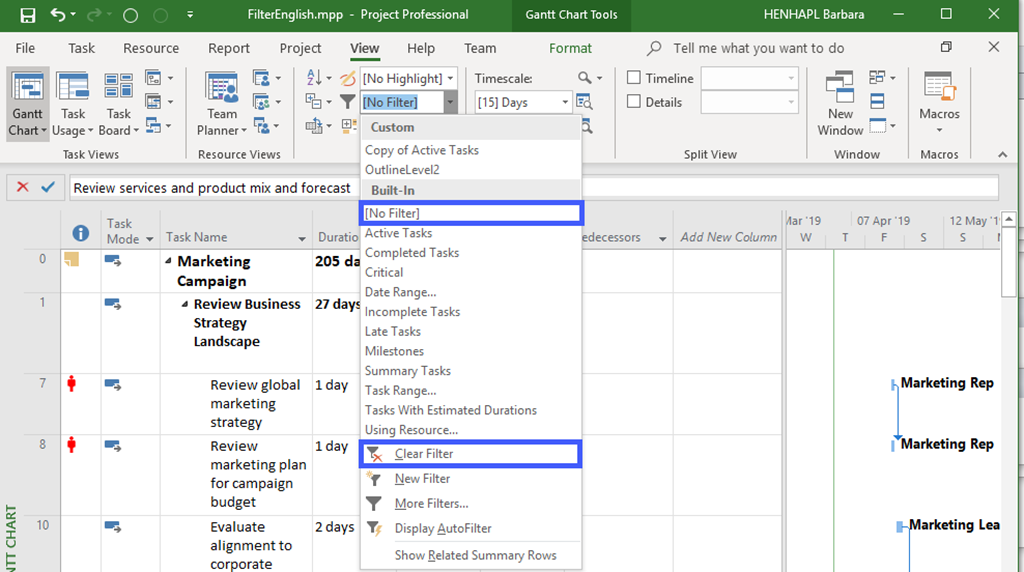 Categories: Project
Source: https://blog.atwork.at/post/Project-Fehlende-Vorgange-und-Deaktivieren-von-Filtern-Missing-Tasks-and-Deactivating-Filters