Paris is always worth a trip, especially when the Modern Workplace Conference Paris 2018 takes place! So, we just returned from #MWCP18 that occurred from Tuesday, 16th to Thursday, 19th October at Microsoft France in Paris. Modern Workplace Conference Paris offered a pre-day and two conference days with four tracks and more than 50 sessions, delivered by Microsoft Corp speakers, IT-experts and Microsoft MVPs.
The team led by Patrick Guimonet, Gokan Ozcifci, Sébastien Paulet, Nathalie Guimonet and Sencer Demir has a lot of experience in organizing IT-events and conferences. MWCP18 could welcome about 500 participants to the conference at the Microsoft EMEA headquarter on the Seine river. See more details at modern-workplace.pro.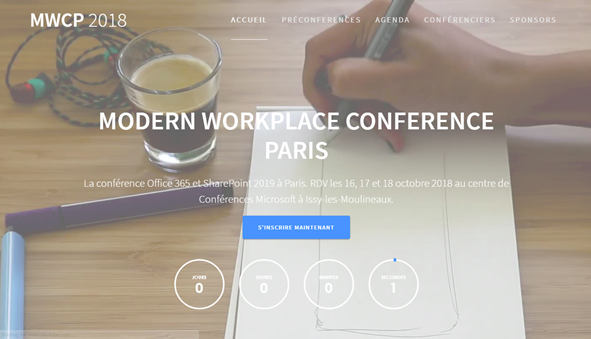 After the pre-day, there were two keynotes: Lori Wright, General Manager Microsoft 365, held the keynote "Empowering teamwork with Microsoft 365" on Wednesday. Dan Holme, Director of Product Marketing, SharePoint and Yammer at Microsoft, informed about "Employee engagement & communications: the intranet in the modern workplace" in his keynote on Thursday.
We from atwork, had two sessions: Martina Grom delivered "Why Yammer is still the universe to me" and I informed about How-To "Dive into the Power of the Microsoft Graph". See all sessions at modern-workplace.pro/agenda.
Besides the event, we enjoyed Paris and good weather at the cool speakers dinner and in the evenings after the conference.
Thanks to the team and to all speakers and sponsors who made that event possible! Hope to see you at the next community events!
Categories: Event, English, Microsoft, MVP, Office365, Microsoft365, Azure, Cloud, atwork
Source: https://blog.atwork.at/post/Modern-Workplace-Conference-Paris-2018