The European Collaboration Summit (ECS), also known as #collabsummit, is the largest community-driven conference in the world with a focus on modern workplace technologies and digital transformation. Experts from around the world informed about topics such as Microsoft 365, Azure, SharePoint, AWS, business apps and more. We were happy to be part of that great event in May 2019 in Wiesbaden, Germany. See some impressions here.
ECS took place from Monday, 27 May to Wednesday, 29 May 2019 at the Rhein Main Congress Center (RMCC) in Wiesbaden, Germany. On Monday, the workshops started for more than 800 attendees, followed by two full conference days with more than 2,000 attendees. Wow! See this amazing photo(s and the cool closing video) from Aleksandar Draskovic – thx!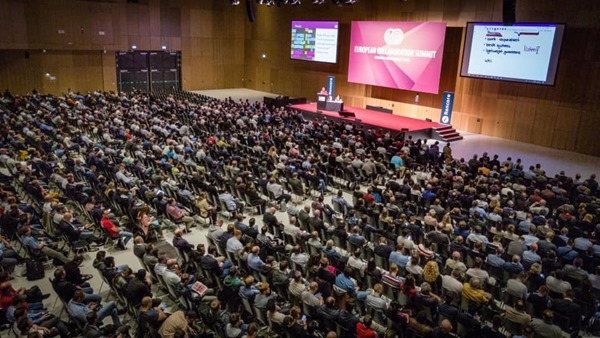 On Tuesday, after the opening of Adis Jugo and Matthias Einig (Masterminds and part of the ECS organization team), the "Digital Transformation" keynote started with Sharon Cooper (The Economist Intelligence Unit) and an overview keynote of Microsoft Office 365, SharePoint and OneDrive keynote by Dan Holme (Microsoft , Director of Product Marketing, SharePoint and Yammer). See the full agenda at collabsummit.eu/agenda, the Collabsummit app and some snapshots here.

The speaker lineup was amazing (photos taken from the website), and all the speakers have taken their time off to support the community.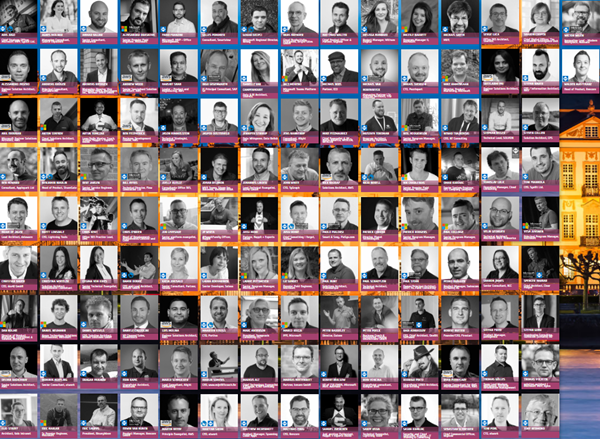 We from atwork were proud to be part of ECS and Martina Grom supported as member of the content board to select cool sessions. We delivered these sessions (see all at Agenda):
How Yammer security and management works behind the scenes in a GDPR world - Martina Grom
Develop intelligent apps for the Modern Workplace – Toni Pohl
Password-less authentication in AD FS 2019 - Dominik Hoefling
On Twitter, our friends from TyGraph created (as in the previous years), an interactive Power BI dashboard to visualize the event feedback. See it at Twitter Traffic by TyGraph.
The most used hashtags at #collabsummit were #communityrocks, #sharepoint and #session, followed by #Office365 and #Wiesbaden and Twitter user names.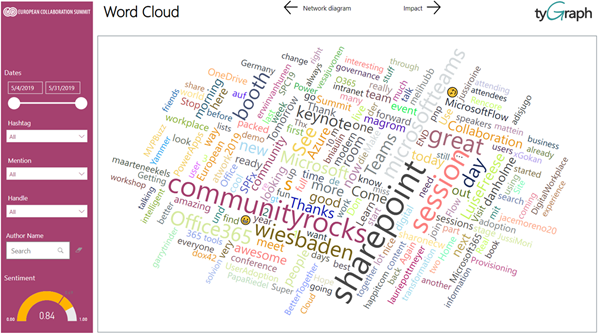 We had a blast (as at every ECS and at the predecessor conferences in Zagreb in the past years) and I guess, everyone there had a great time!
Many thanks to the ECS organization team and the many helping hands, the partners and sponsors, the speakers and to all attendees, who made this event a very special and successful one!
#collabsummit will return next year, from June, 8 to 10th, 2020 again in Wiesbaden. Save the date and CU there!
Categories: Azure, Cloud, English, Event, Microsoft, MVP, Microsoft365, Office365, atwork, SharePoint, Developer, Office
Source: https://blog.atwork.at/post/European-Collaboration-Summit-2019