Galactic Summit was THE Microsoft 365 online conference that happened on June 2nd and June 9th, 2020 on USS Defiant, USS Voyager, USS Enterprise, USS Discovery and La Sirena with over 8000 attendees. You can now watch the sessions online!
Thanks to the organizers Adis, Margit, Spencer, Elena and Fitz, the sponsors and speakers of #GalacticSummit for this great and free online event!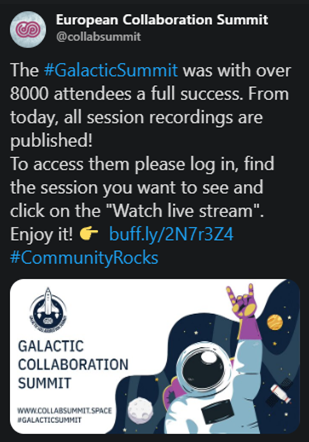 See all sessions at www.collabsummit.space.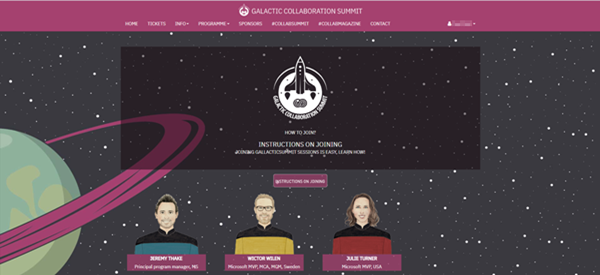 Find our sessions here: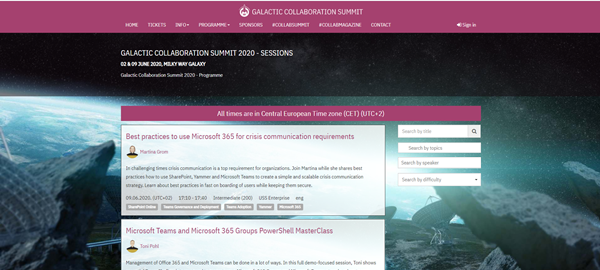 Enjoy the many cool sessions of #GalacticSummit!
CU at the next events at collabsummit.eu and cloudsummit.eu!
Categories: Cloud, English, Event, Microsoft, MVP, Microsoft365, Office365, PowerShell, Governance, Security, atwork
Source: https://blog.atwork.at/post/Sessions-of-GalacticSummit