Nice numbers of our two Office-AddIns "TagCloud Generator" and "Like for Outlook".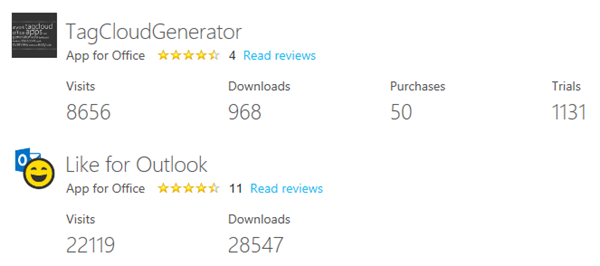 Both Apps are available in the Microsoft Office Store.
TagCloud Generator is a simple to use tagcloud generator for Microsoft Word (working with Word 2013 and above) and delivers an overview of a document rapidly.
Like for Outlook enables users to send a Like with one click and works in Outlook 2013 or later, Outlook 2016 for Mac, Outlook on the Web.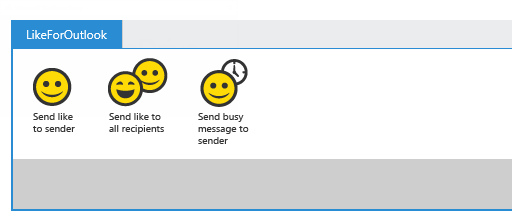 We are currently thinking about updating and extending the existing versions with new ones.
So, maybe you will see these small apps updated in near future…
Anyway, check them out in the Office Store!
Categories: App, Cloud, English, Microsoft, Office, Tools, atwork
Source: https://blog.atwork.at/post/Our-Office-AddIns-numbers