Office 365 Groups bring a lot of advantages to a connected workspace within Office 365. For me they are like the glue between all different Office 365 Services. If you provision an Office 365 Group you get an Outlook Mailbox, a SharePoint TeamSite, Planner and much more. When you create a Microsoft Team, you create an Office 365 Group.
So it is really important for anyone who is working in the Microsoft 365 space to understand how Office 365 Groups work and what impact they have. Together with Microsoft Graph and Azure Active Directory those are the fundamentals of Office 365 to understand.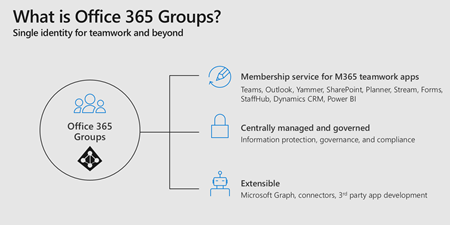 Yammer has the option to be Office 365 Groups connected as well. This brings SharePoint TeamSites, Planner, Live Events and all other functionality to Yammer. This functionality is here for a while now and applies to all new generated Yammer groups if the following requirements are met:
All Yammer networks are migrated into one Yammer Network
Office 365 identity enforcement is turned on
Office 365 Connected Yammer Groups are enabled
The group owner must have Office 365 group creation privileges
Yammer groups needs to have at least one owner
As soon as your network meets that requirement, you get Yammer connected groups afterwards.
The official Microsoft documentation can be found here. Many customers want to know what happens to their legacy groups and how they can convert / upgrade them as well to get features like Live Events enabled in those groups. The documentation lists that the update of you legacy Yammer groups comes automatically. But what happens if you meet the requirements and you want to update the groups earlier without waiting?
To trigger the convert process you can try the following trick:
Move into the Yammer group settings and change the access level of the group from public to private. Save the settings and change it back to public. Voilà – your Yammer group is now connected to an Office 365 Group!
Enjoy your new converted Yammer Groups!
Categories: English, Governance, Microsoft365, Microsoft Teams, Office365, SharePoint, Yammer
Source: https://blog.atwork.at/post/How-to-convert-your-legacy-Yammer-Groups-into-Group-connected-Yammer-Groups