We at atwork developed a new solution named Delegate365. Delegate365 is a Web-based portal for managing users and licenses in Microsoft Office 365. For information about our product see our product website http://delegate365.com.
We are using Google AdWords which helps us to successfully advertise the product for the target markets.
Google asked us if we want to share our marketing story for Delegate365 on their https://customers.withgoogle.com portal. Good for our product promotion and for Google.
So here it is!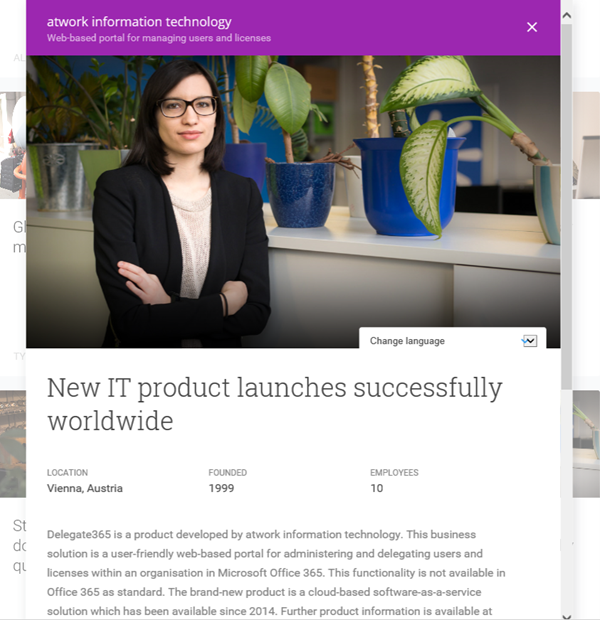 Since our Software-as-a-Service solution Delegate365 is mainly interesting for medium to large organizations using Microsoft Office 365 we are dependent on reaching new customers worldwide. We invest in Google AdWords which helps to achieve more inquiries and to increase the awareness of the Delegate365-brand.
"Google AdWords helps us learn about user behaviour so we can map out our next steps."
says our Marketing Manager, Doris Schlaffer.
Read the reference story here.
Categories: Delegate365, English, Blog, Microsoft, Office365, atwork, Social, General, Azure
Source: https://blog.atwork.at/post/See-our-Google-AdWords-reference-story-about-Delegate365