This week, from March 31th to April 2nd, the Microsoft Exchange Conference 2014 takes place in Austin, Texas. Austin is a great city and it´s fun to be here an to be part of the conference!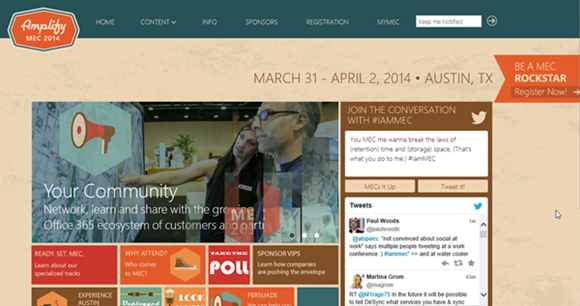 We from atwork are here with two sessions:
You can find our slides of the Remote Control session on slideshare here:
I Am MEC 14 - How to (remote) control office 365 with Azure
Download the sample code here: O365 Sample Code VS2013 project
Update: The links to Office 365 API in the slides are correct, anyway, here´s the link to Office 365 API Tools – Preview (Office365ApiTools.vsix) and to the samples here: Office 365 APIs: Get contacts, documents, mails, and calendar in Windows 8 app.
We hope you enjoyed our sessions!
Categories: Cloud, Developer, English, Event, Exchange, Microsoft, MVP, Office365, SharePoint, Visual Studio, Azure
Source: https://blog.atwork.at/post/I-Am-MEC-session-about-Remote-Control-Office-365-with-Microsoft-Azure