Vor kurzem 10 things web developers must know to become truly amazing gelesen… eine der Botschaften war:
Software Entwickler sollten versuchen, ihre Kunden zu verstehen – denn schließlich bauen sie Lösungen für die Bedürfnisse ihrer Kunden.
– Meine Red´…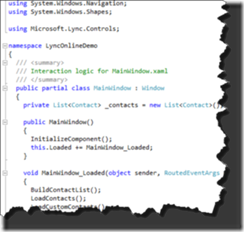 "What users want
…Enjoy the code ... but remember that it's all for a purpose!
Developers need to understand business, operations and the business processes because their stuff helps run it."
How true.
Categories: General, Impressionen, Developer, Quotes
Source: https://blog.atwork.at/post/2012/07/16/What-users-want