atwork.at ist nun in Englisch verfügbar!
Wir haben unsere Website komplett in unser neues, modernstes Content Management System übernommen, aktualisiert und internationalisiert.
Ganz nach dem Motto "Evolution" wurde das Design überarbeitet und der Komfort weiter verbessert. Die zusätzliche Sitemap.xml ist für Suchmaschinen optimiert und es gibt Versionierung und multiple friendly URLs für die einzelnen Seiten – einige Standard-Funktionen unseres neuen CMS.
Fast alle Inhalte sind nun auch in Englisch vorhanden, aufrufbar mit der Adresse atwork.at/en oder mit den Landesflaggen in der Menüleiste rechts oben.
Schauen Sie mal rein: atwork.at in deutsch und atwork.at in english!
atwork.at is now available in English!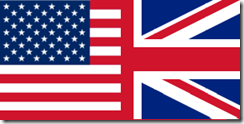 We are proud to present our english website!
We renewed the content management system and translated the content to english.
Now it´s easy to switch language with the flag-icons in the upper right menu bar or directly by address atwork.at/en for english or atwork.at for german version.
Also sitemap.xml has been added and all versions of published pages are automatically stored and are reachable with multiple friendly names, optimized for search engine optimization - part of our new and modern CMS.
We hope you find all information provided useful and easy to find!
Your team of atwork.
Source: https://blog.atwork.at/post/atworkat-goes-international!