We had a great time at SharePoint Saturday Paris (www.spsevents.org/city/Paris/Paris2015)! Thanks a lot to the organizers Benoit, Gokan and Patrick! The event was well organized and we had a lot of fun being part of the french and the international SharePoint community at this event.
#SPSParis took place in Tour Montparnasse, which was the tallest skyscraper in France until 2011. We had a fantastic view from the 40th level over Paris, wow! We enjoyed the great speaker dinner and the event itself and all activities around it.
See some of our snapshots here.
Here are some numbers from Social Media on Twitter about #SPSParis 2015…
#SPSParis on Twitter
In total in the last week (from 23th of May to 31th of May) there were almost 1.300 tweets with hashtag #SPSParis sent by 155 messengers. 63% were Retweets.
The most used Twitter Clients have been 29% iOS, 26% Windows Phone, 8% Android and 38% other (Desktop) Twitter Clients.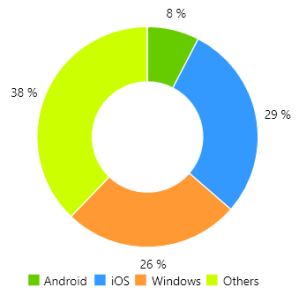 The most tweets happened – of course – on Saturday. On SPSSaturday there were 916 tweets sent, followed by Friday with 161 tweets and 69 tweets today, on Sunday. The timeline shows the graphical visualization.

The statistics by Hour looks like this:

See the Top hashtags (beside SPSParis): mvpbuzz, spsevents, sharepoint, office365, SPCCAF, SPSBurgh, SPSSV, SPSATL, MSIgnite.
(There have been 4 SharePoint Saturday Events on May 30th worldwide:
SPSSV, SPSATL, SPSParis and SPSBurgh.)

The Top mentions were: patricg, mattein, PaoloPia, magrom, atwork, SPCAF, djeepy1, sergeluca and GokanOzcifi.
The the Top messengers have been @patricg, @SPSPairs (Gokan and Patrick), @deploymentMonkey and these users: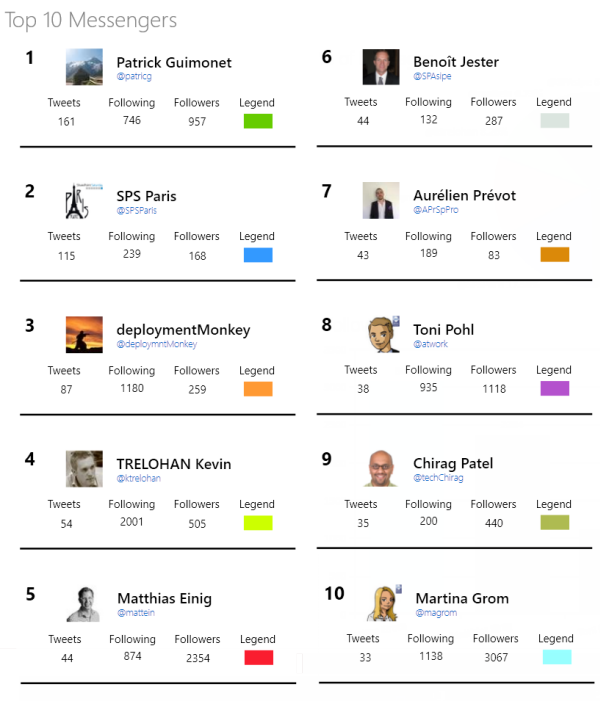 @magrom and I @atwork made it into the top messengers.
The top messengers in a Pie Chart: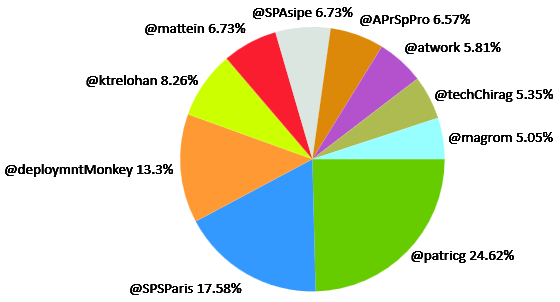 Just the top messengers reached more than 8.000 followers.
Interesting data from twitter. This statistics has been created with PlusOneSocial.
Hope it was fun for all attendees, too!
Looking forward to our next community events!
See also feedback on #SPSParis here:
Categories: Event, English, Microsoft, MVP, Office365, SharePoint, atwork