Customers who buy a new computer with Windows 8 or 8.1 preinstalled can run into problems when it´s necessary to insert the original Windows 8 medium (DVD or Image) f.e. for reinstallation – and they don´t have any medium because it was not part of the shipment. Till now it was hard to organize a Windows 8 medium.
Now Microsoft offers a free download of Windows 8.1 for all versions for customers. They only need to have their own Windows activation key - and a boot medium (USB stick or DVD).
Here´s how it works.
First open the webpage: http://windows.microsoft.com/en-US/windows-8/create-reset-refresh-media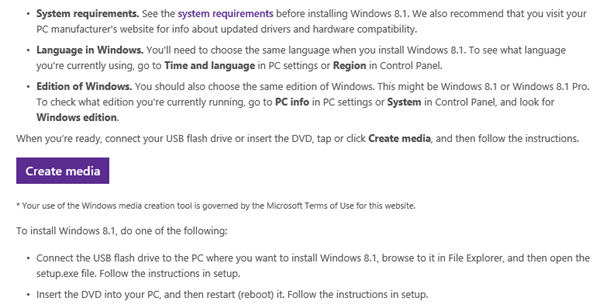 Click the "Create media" button and save the tool.
After the Download start the small (1.2 MB) mediacreationtool.exe.
The wizard asks for the desired version to download.
Possible selections (Language, Windows version and Platform) are:
After the selection choose the location for the image download. I think the best way is to create a bootable USB stick with the Windows version. So choose USB flash drive.
Now it´s a good time to connect the USB drive (plug in the USB stick with at least 4GB space). Click Next.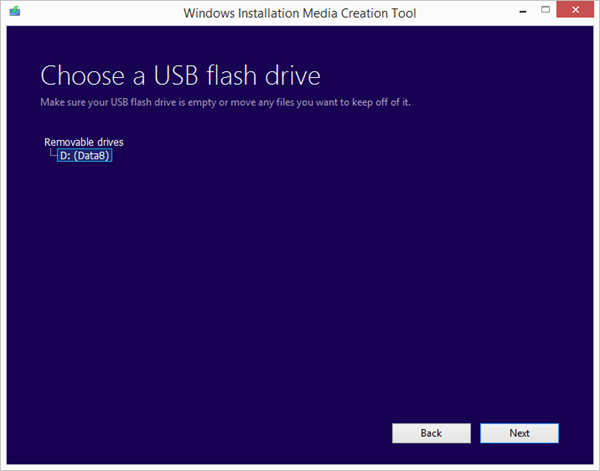 ..and select the Drive (here it´s D:). Next.
Confirm that all data on the USB drive will be deleted. Now wait till the download is completed. Depending on the download speed this can take some time. In my case it has been about 20 minutes.
After the download of the Windows Image is finished the files are verified and prepared for copying to the USB stick. This process also can take some minutes. Then the USB flash drive with Windows will be created.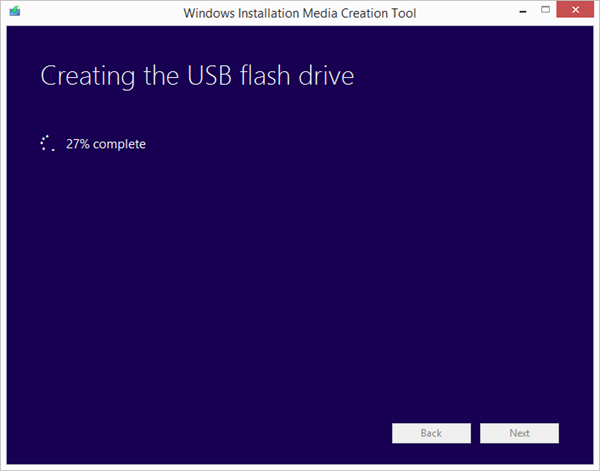 …and done:
With Finish the tool ends. The link What next? leads to a help page (depending on the selected language).
The USB stick contains a bootable Windows 8.1 system.

So, that´s it!
Now you have your own Windows 8.1 boot USB stick. Simply use it and add your Windows 8 key…

Categories: English, Microsoft, Windows
Source: https://blog.atwork.at/post/Free-Windows-81-ISO-Download-for-customers