We are looking forward to the Collab365 Global Online Conference from 7th to 8th October!
"This is your gateway to 24 Hours of Office365, SharePoint, Azure learning and more!"
See the details here: http://www.collab365.events/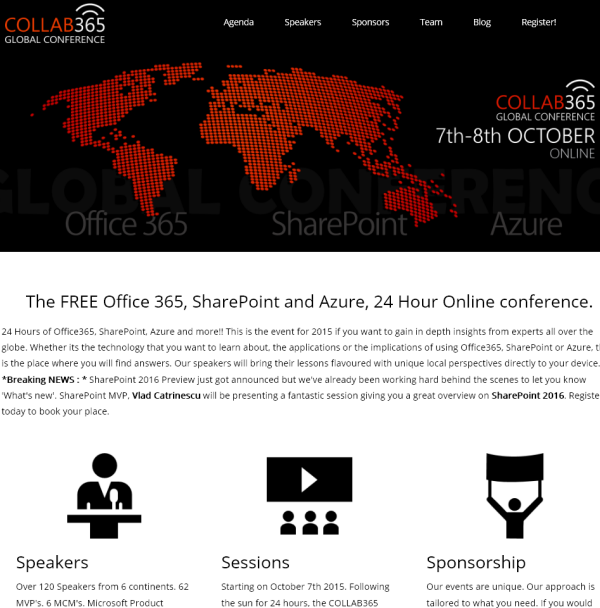 Wow, 120 speakers and 24 hours of sessions about Office365, SharePoint and Azure insights.
Martina and I are proud to be part of Collab365!
See more about the event at Meet The Team… and What is Collab365?
For attending pls. register at Register for the Event.
The Twitter Hashtag is #collab365.
CU there – virtually!

Categories: Azure, Cloud, English, Event, MVP, Microsoft, Office365, SharePoint, atwork