Right now Microsoft TechEd 2014 is happening in Houston, Texas. Tools-Maker Telerik is also celebrating this event and gives away their best tools for creating Windows Universal Apps for Windows 8 and Windows Phone.
Interested Developers open http://www.telerik.com/account/teched.aspx, register (or use your existing telerik account) and claim a license for the Telerik tools.
The campaign runs till end of TechEd 2014 (till May 15th), so be quick!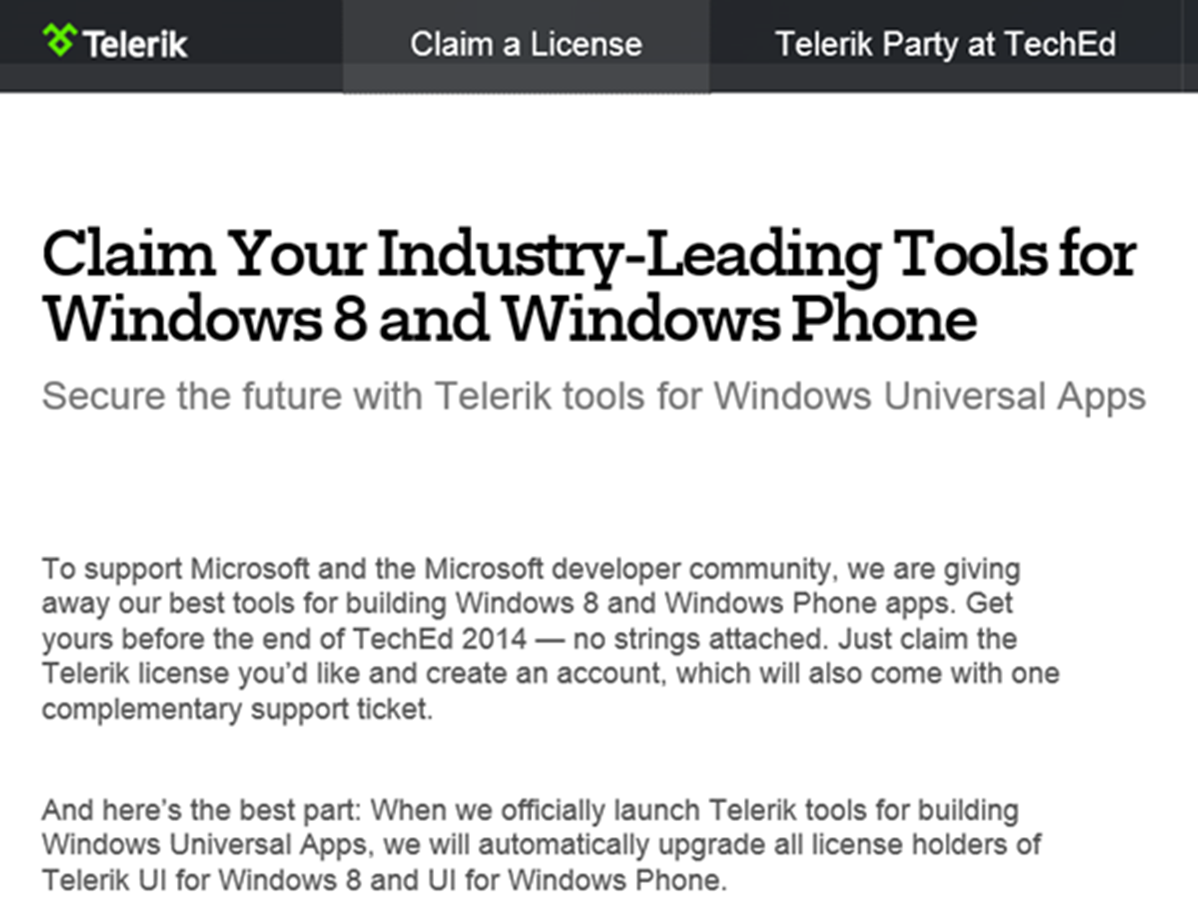 When Telerik launches the tools officially, all license holders will be upgraded automatically.
Telerik simply asks to spread the good news on Twitter and Facebook using #TelerikTechEd.
Cool promotion by Telerik!
Categories: Developer, English, Windows, Tools, App, HTML5, Event
Source: https://blog.atwork.at/post/Free-Telerik-tools-license-for-Microsoft-developers