"The next big thing is small." Microsoft is starting a new project on http://www.windowsondevices.com/. If you are interested in developing an Internet of Things (IoT) solution have a look on that website. There you can sign up for a mini Windows device.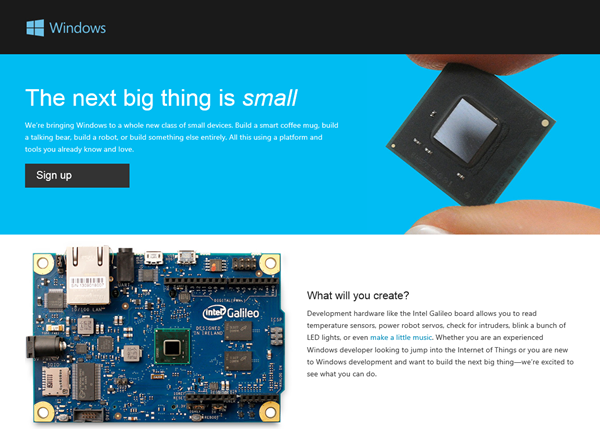 Microsoft is interested in what kind of solutions new and experienced Windows developers can build with the brand new Intel Galileo hardware based on Windows as Operating System with the tools we already know and love.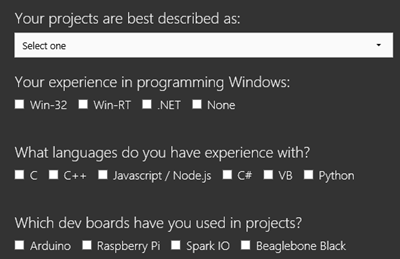 Developers, so hurry and sign up to get a free hardware development kit! After the registration you will be contacted via email.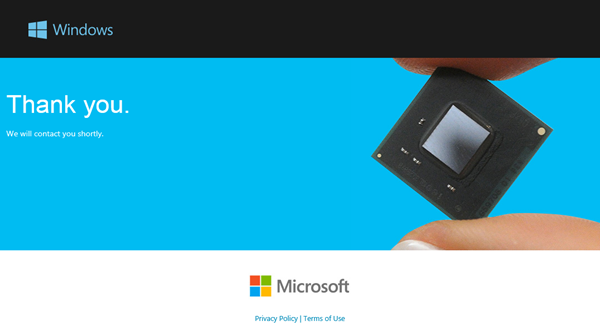 After that you have to describe your project more in detail in another form on that website.
So I´m curious what solutions we will see with Windows on Devices!
Thanks Andi Pollak for the tip!
Categories: General, Microsoft, Windows, IoT, Hardware, Developer, English
Source: https://blog.atwork.at/post/Windows-on-Devices-and-the-Internet-of-Things