A long time ago, in 1991, a new programing language was born: Visual Basic became 25 this month!

See @ThatVBGuy and the blogpost here: Happy 25th Birthday, VB!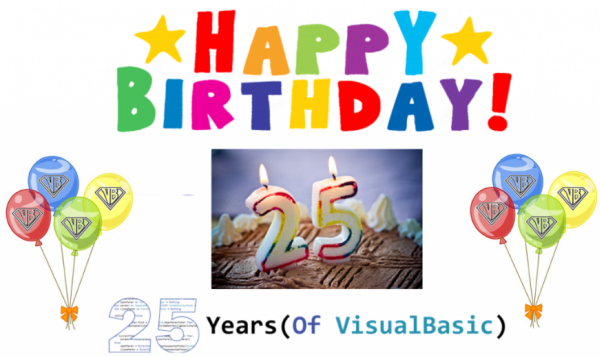 I personally started with VB 3.0 in 1993 – the first release on Windows 3.x. And VB 3.0 made Windows Apps available for me (yes, I am that old).
For some features of VB14, check out Visual Studio Toolbox: What's New in Visual Basic 14.
And I still like VB (.net) – besides other languages.

Categories: App, Microsoft, English, Developer
Source: https://blog.atwork.at/post/2016/05/25/Happy-25th-Birthday-Visual-Basic