Ganz frisch: MSDN Abonnenten können die Microsoft Cloud Plattform Windows Azure statt 8 nun 16 Monate lang gratis testen!
Siehe Windows Azure Platform Benefits for MSDN Subscribers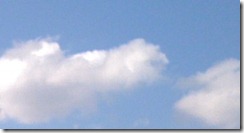 "NEW: the 8-month introductory MSDN benefits have been extended to 16 months! …
…The first phase of this introductory offer will last for 8 months from the time you sign up, then you will renew once for another 8 months… Introductory 16-month Offer Available Today"
Mehr Details zum Angebot im msdn-Web!
Categories: General, Blog, Cloud, Microsoft, Developer
Source: https://blog.atwork.at/post/Windows-Azure-im-MSDN-Abo-16-Monate-gratis-testen