Only one week left until the Teams Nation Community Conference 2022! The #TeamsNation online conference is 100% community and 100% free with 13 tracks, 140 sessions and 170 speakers! We are excited to be a part of it, along with hundreds of fellow community members. See the schedule and register today!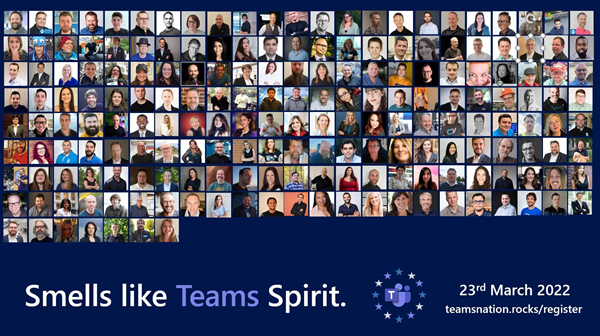 Our contributions are the following sessions:
More than 3200 users are currently registered. Be part of the online event!
CU live on March 23!
Categories: Azure, Cloud, English, Event, Microsoft, Microsoft365, Office365, Microsoft Teams, Teams