We are excited to kick off the Global Microsoft 365 Developer Bootcamp in Vienna, Austria, on November 27, 2019!
The Microsoft MVPs and community leaders invite YOU to attend this cost free developer bootcamp to learn the latest on Microsoft 365 platform such as Microsoft Graph, SharePoint Framework, Microsoft Teams, Bots, Actionable Messages and more. Learn how to apply the latest technologies to your future projects!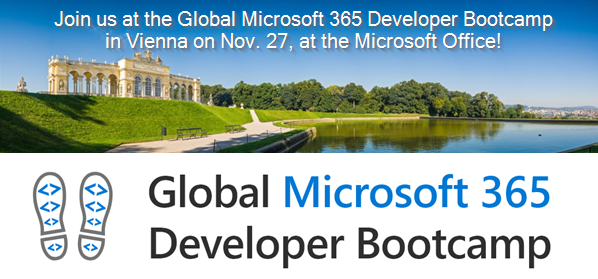 The Global Microsoft 365 Developer Bootcamp takes place at the Microsoft Office in Vienna:
Wednesday, November 27, 2019, 9:30 to 16:30 o´clock
Microsoft Austria, Am Europlatz 3, 1120 Wien
See the agenda at the Vienna event registration page. Register for this community event for free here:

More Global Microsoft 365 Developer Bootcamps that take place worldwide from October to December are available at aka.ms/M365DevBootcamp. See a short introduction video here: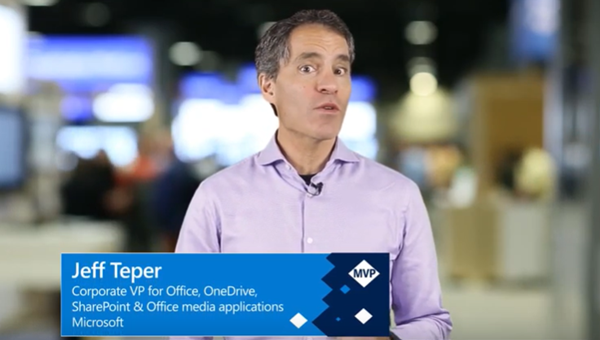 We´ re looking forward to see you and to interact with you at the event in Vienna!
Toni on behalf of the Microsoft 365 Office Developer community.
Categories: App, Azure, Cloud, Cognitive Services, Developer, English, Event, Microsoft, MVP, Microsoft365, Microsoft Teams, Office, Office365, Open Source, PowerApps, Flow, SharePoint, TypeScript, atwork, Visual Studio
Source: https://blog.atwork.at/post/Microsoft365-Developer-Bootcamp-Vienna-2019