There is a lot of news about the worldwide spread of Covid-19 and the effects on all of us. In order to prevent a rapid spread, the usual life should be restricted. People should stay at home if possible and work should be done from home if possible. We at atwork Vienna decided today in the team to do home office in the next few days and possibly weeks. The cloud and tools such as Microsoft Teams make it possible. We will report here which technology works and what needs improvement.
Covid-19 "Corona Virus" is a threat to everyone. The countries China, Iran, the whole of Western Europe, and especially our neighbor Italy, and the US and Canada are currently worst affected. See more about the current virus numbers at covid19info.live and WHO: Q&A on coronaviruses (COVID-19). You can see opinions of working from home on Twitter with the hashtag #WFH (Work From Home).
In Austria, the government initiated measures today to slow down the spread of the virus in public. Schools and universities will be closed next week. Almost all events are canceled or postponed, cinemas are closed and no more than 100 people may be in rooms or restaurants. Whenever possible, people should stay at home and definitely avoid crowds. This makes total sense to keep the contagion curve as flat as possible without drastic measures in the public area.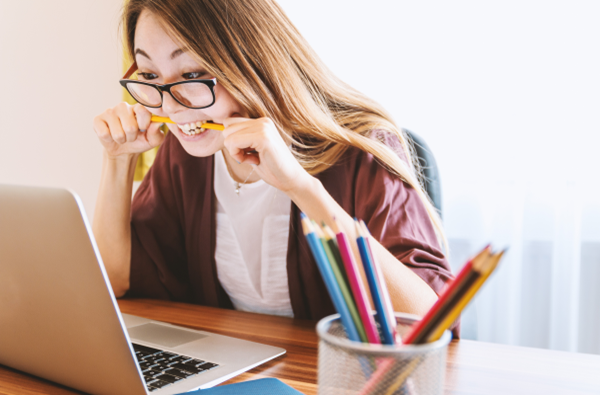 Photo by JESHOOTS.COM on Unsplash.
In IT, we are already used to working remotely and working together using tools. At atwork we have always worked with Microsoft Teams (as part of Office 365) in our daily business. So that doesn't change for us and our customers. Every employee is free to come to the office or work from home.
Logically we see that video conferences are booming now, see With COVID-19 Spreading, Video Conferencing is Booming. Also, large IT companies are giving away their conference software for free for a limited time. See more about that offer at Google and Microsoft are giving away enterprise conferencing tools due to coronavirus.
For working with Microsoft Teams, see the articles at Working remotely during challenging times, Our commitment to customers during COVID-19, and Keeping employees informed and engaged during difficult times. To see the relevant articles from Microsoft Germany (in german language) read Microsoft Deutschland Update zum Coronavirus and Unser Engagement für Kunden während des Ausbruchs von COVID-19.
So what do we do at atwork to work effectively with Microsoft Teams from home?
We are using Office 365 as before. All our data and services is in the Microsoft Cloud, in Microsoft 365 and Azure.
We communicate via teams chat in the same way as before, internally and with customers and partners.
We share files via teams, SharePoint Online, and OneDrive for Business (and sometimes OneDrive) as before.
We make (video) conferences with teams as before.
We are using Yammer for internal communication and projects as before.
We (partly) make external calls via teams.
What´s new?
All of us will make external calls via teams. (We will change our office number from a traditional phone line to teams anyway).
We forward calls from phone to our team numbers. Calls are answered in teams.
We will test the functions of a telephone system, our PBX (Private Branch Exchange, see Phone System in Office 365 features) with teams in real life. (We had been planning this for some time and are already testing it now.)
We will do our jour fixe remotely instead of personally.
Since there are no interim discussions in the office, we will make daily jour fixes.
Some of us will come to the office from time to time to pick up the mail and deliveries.
Travel by public transport outside of rush hours if possible.
Remote customer meetings with teams if possible.
So, let´s see how it goes in real operation. We plan to post our learnings and experiences here.
We believe that we all can help as a community to minimize the spread of the corona virus disease and maintain the health of ourselves and our employees, partners and customers. We hope the measures and internet technology help to keep people safe and the pandemic low.
Categories: Cloud, English, Microsoft, Microsoft Teams, atwork, Yammer
Source: https://blog.atwork.at/post/Starting-work-from-home-at-atwork