This week, from 2th to 5th November, the Microsoft MVP Summit 2015 took place at the Microsoft headquarter in Redmond, Washington. MVP's share their passion and technical expertise with the community and with Microsoft. As community leaders MVP's are chatty – also on Social Media. See some Twitter statistics here…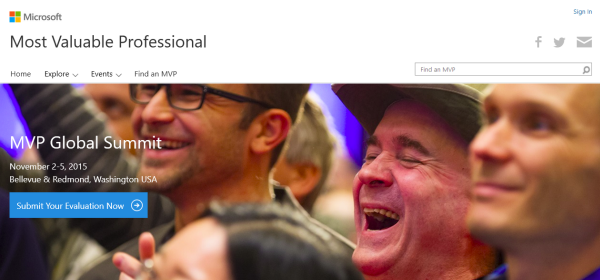 Martina and I had a great time with a lot of fun and we are honored to be part of that great community!
So, let's have a look about some numbers about the summit event on Twitter.
The statistics was made today, 5th November, at 5:30pm (Pacific timezone) with PlusOneSocial.com.
In the last week there have been about 6500 messages posted by about 2400 messengers. About half of the messages have been retweeted.
Sunday, 1st, and Monday, 2nd, scored with about 1500 tweets per day followed by about 1000 tweets on Tuesday and Wednesday. Today, Thursday, till now, there have been around 630 tweets.
Top hashtags were (besides #mvpsummit): #mvpbuzz, #mvpsummit2015, #microsoft, #powershell and … #NDA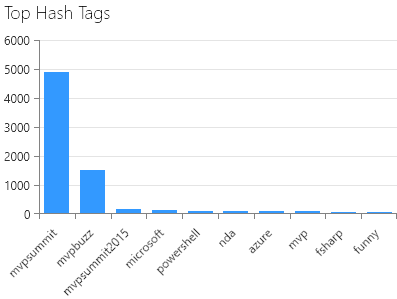 The top mentions (users) have been: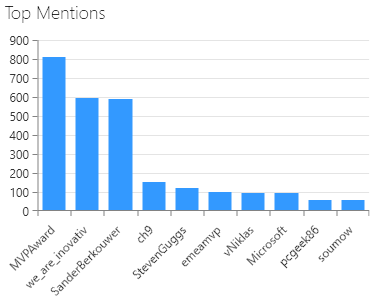 The top messengers have been:
@WinObs, @vNiklas, @MVPAward, @LocalJoost and @MarkTabNet… (click to enlarge).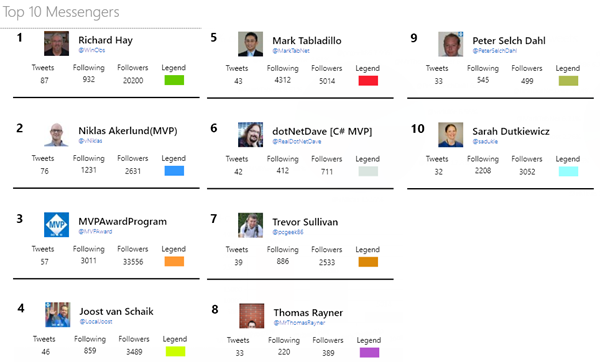 Messages platforms used were mostly PC clients (49%), followed by mobile devices iOS (20%), Windows Phones (17%) and Android (14%).
Asking tweetreach.com, shows also impressive numbers for reached users – well, just for the last 100 tweets, but multiply the numbers by 65… (for 6500 tweets):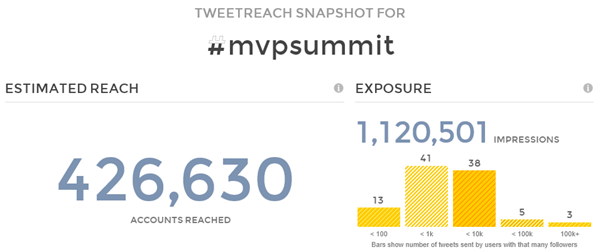 Wow, what a great event! Many of our colleagues are going home today – have safe travels! We are looking forward seeing you all again soon!
Categories: General, English, Event, MVP, Microsoft, Impressionen, Social
Source: https://blog.atwork.at/post/Microsoft-MVP-Summit-2015