Seit kurzem ist Version 2 (Beta) von Project Siena verfügbar, schreibt S. Somasegar in seinem MSDN-Blog:
Project Siena Beta 2: Enabling business users to create apps connected to enterprise services, web and social
So schreibt der Corporate Vice President der Developer Division: "This major update changes the kind of impact that apps built with Siena can have within a business. Project Siena now enables business users to connect apps to powerful web services – from popular consumer services to enterprise SaaS to services created by IT."
Hier geht´s zur Installation von Microsoft "Project Siena Beta 2".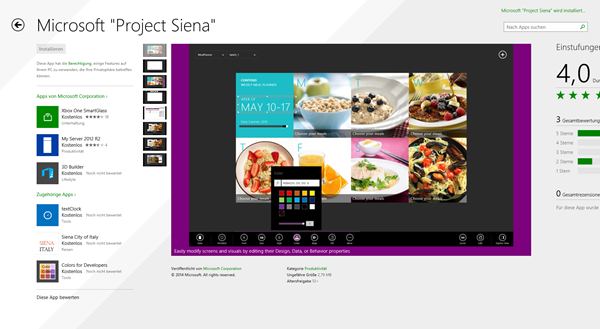 Das Bauen einer eigenen App erfolgt durch Design und Anpassen von Properties und Events.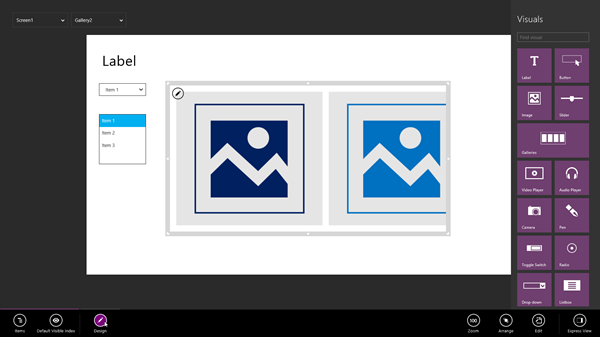 Ganz neu sind eine Reihe von Video Tutorials auf channel9 verfügbar.
In Siena wurde u.a. soziale Konnektoren, Text to speech, Translation, Voice Recognition und verschiedene Datenquellen hinzugefügt.
Die erste Beta-Version von Project Siena wurde letzten Dezember veröffentlicht, siehe Bauen wir eine Windows 8 App mit Project Siena.
Viel Spaß beim Ansehen der Beispiel-App-Tutorials, beim Ausprobieren und eigenen Windows 8 Apps!
Categories: App, Developer, Microsoft, Windows, Blog, Design
Source: https://blog.atwork.at/post/Project-Siena-Beta-2-ist-da