When working internationally, you can now use three time zones in your Outlook calendar. See how to configure this helpful feature here quickly.
The default time zone in Outlook matches your current geographic location. This is based on the time zone configured in the Windows Control Panel. So, to add up two more time zones in Outlook, open the Files / Options / Calendar and select your second and third time zone as in the following screenshot.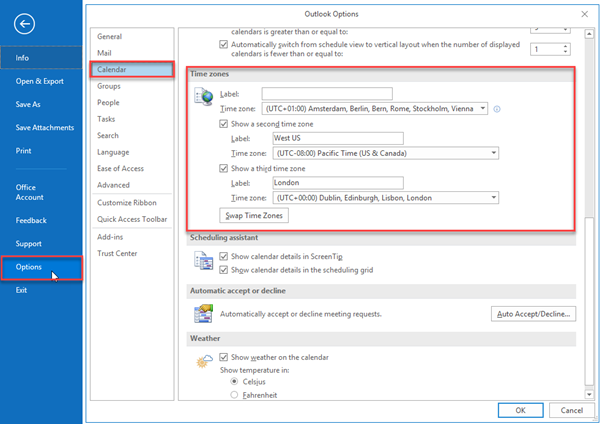 Then, your calendar looks as here. Use short names…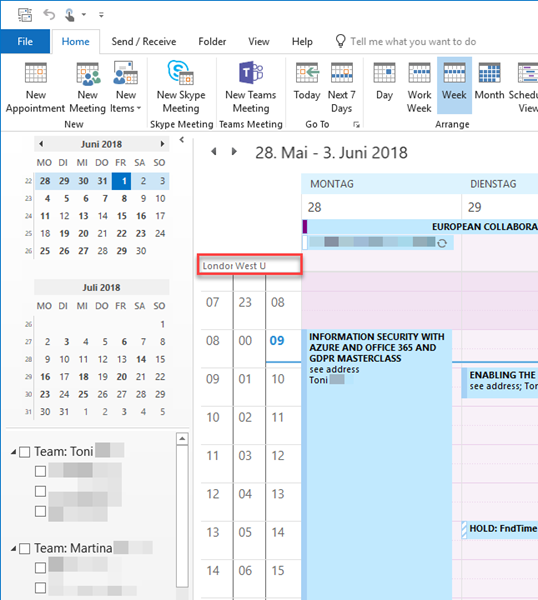 See more at Add, remove, or change time zones.
Categories: English, Microsoft, Office
Source: https://blog.atwork.at/post/How-to-use-multiple-time-zones-in-your-Outlook-calendar