Wie bringt man eigene, bestehende Software-Lösungen in die Cloud, respektive in Windows Azure?
Nachdem sich die Architektur von Windows Azure doch wesentlich von einem Single-Applikationsserver unterscheidet, sind hier einige Dinge zu beachten bzw. anders zu lösen. Das beginnt bei Web-Apps beim Sessions State und zieht sich über Web- und Worker-Role bis hin zu verschiedenen Storage-Systemen und Messagebus (und vielem mehr…). Es gibt also einiges über Windows Azure zu wissen, bevor man umziehen kann.
Wie man eigene Software in Azure "übersiedeln" kann, vermittlelt dieses freie eBook:
Moving Applications to the Cloud, 2nd Edition - Book Download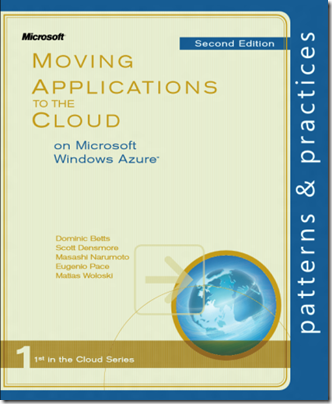 Aus dem Inhalt: "This book demonstrates how you can adapt an existing, on-premises ASP.NET application to one that operates in the cloud. The book is intended for any architect, developer, or information technology (IT) professional who designs, builds, or operates applications and services that are appropriate for the cloud.
Although applications do not need to be based on the Microsoft Windows operating system to work in Windows Azure, this book is written for people who work with Windows-based systems. You should be familiar with the Microsoft .NET Framework, Microsoft Visual Studio, ASP.NET, and Microsoft Visual C#."
Alles klar? Runterladen und ansehen! Get ready for the cloud!
Categories: ASP.NET, Azure, Cloud, Developer, Microsoft, SQL Server
Source: https://blog.atwork.at/post/Freies-eBook-Nach-Windows-Azure-umziehen