This December, the 9th Thrive Conference will take place in beautiful Slovenia. Thrive conference impresses with great content and well-known speakers in the middle of central Europe, this year in Slovenia's capital Ljubljana from December 4th to 5th, 2018. See the conference details at www.thriveconf.com.
There will be a bunch (60+) of cool sessions separated in the tracks CxO, SharePoint Development, SharePoint Pro, End User, Cloud and Development held in English. As speakers, there will be international world-class experts as Vesa Juvonen, Mike Fitzmaurice, Erwin van Hunen, Adis Jugo, Joel Oleson. Aleksandar Draskovic, Zlatan Dzinic, Radi Atanassov, just to name a few. As in 2017, we are proud to be part of Thrive conference.
Martina will deliver the session "Real world business scenarios for Office 365 Groups" and I will inform about "Real world use cases solved with Microsoft 365 and Azure" on Tuesday, December 4th. Check out the full Agenda for both conference days.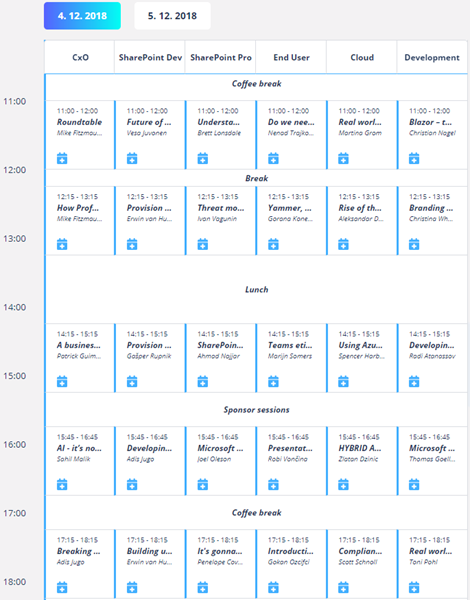 So, Ljubljana is easy to reach and Thrive Conference offers a great opportunity to learn new technologies and real-world best practices from experts in the Microsoft universe.
Register here and use the discount code ATW20! Hope to see you there!
Categories: Azure, Cloud, English, Event, Developer, Microsoft, MVP, Microsoft365, Office365, atwork