Today Microsoft announced Microsoft 365 Copilot at a LinkedIn Live event. Microsoft describes the service as an "AI-powered tool that boosts productivity and creativity in the Microsoft 365 world". Microsoft 365 Copilot integrates with popular Microsoft apps like Word, Excel, PowerPoint, Outlook, and Teams, but also with Power Apps, Power Automate and the Microsoft Graph API. The new business chat feature streamlines work across data and apps in Microsoft Teams. See some first impressions and features here.
Microsoft 365 Copilot aims to support users in their work. Copilot uses artificial intelligence and machine learning to analyze a user's work patterns and make suggestions on how they can become more productive. The service is designed to work in the background, allowing users to focus on their work while Copilot handles the more mundane tasks by taking care of the repetitive and time-consuming ones. The service will be available to Microsoft 365 users and will be included with their subscription in the future.
To get an impression of the functionality, see some screenshots from the live event here: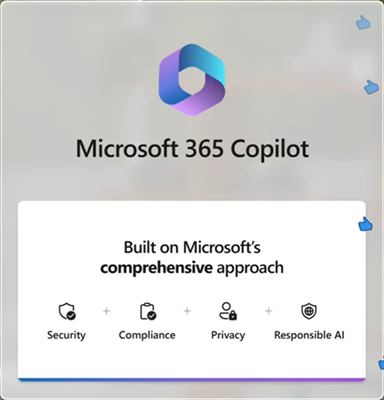 CoPilot will be integrated in all Microsoft Office products.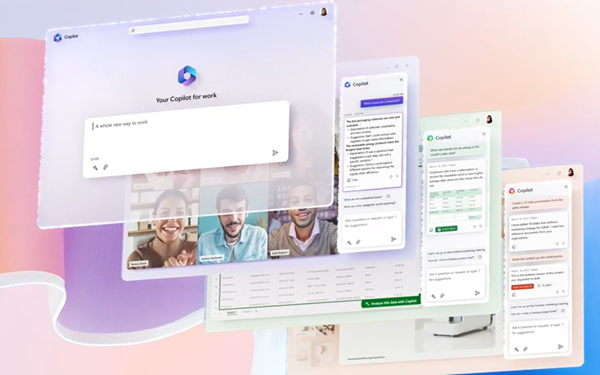 Copilot will make suggestions that can be redefined and modified.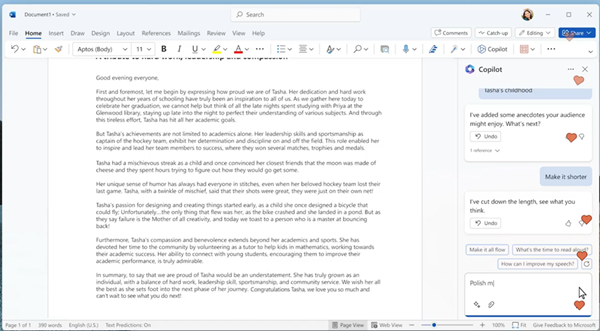 The service will generate documents that can be seamlessly exchanged between Office products.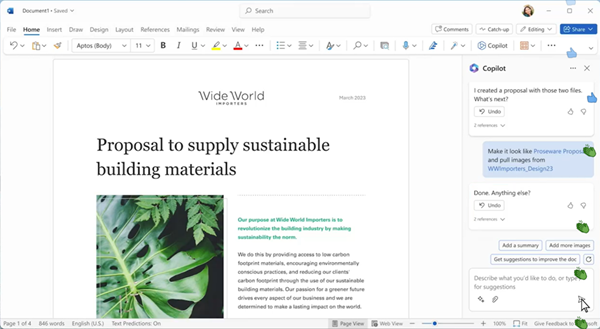 It can even produce speaker´s notes in Power Point.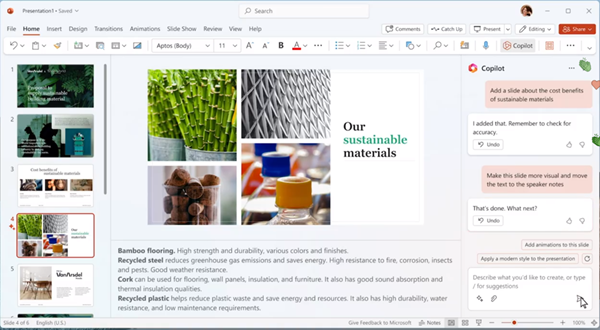 Copilot is powered by large language models (LLMs) and Graph.
It even will be available in Power Automate Flows.
And, of course, in Microsoft Teams to pull together data from various sources with the help of Microsoft Graph.
And Copilot will be able to do things like "Add this slide to an existing Power Point presentation", and similar operations.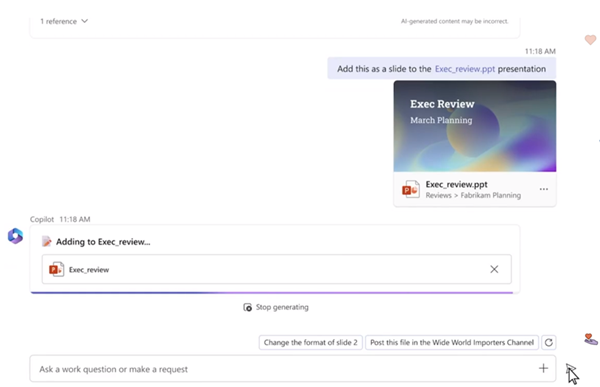 Microsoft 365 Copilot Business Chat works across the large language models, and the Microsoft 365 apps. It will have access to a user's calendar, email, and other work-related data to understand their work patterns and the service will also take into account the user's work habits, such as when they typically take breaks or when they are most productive. With this information, Copilot Business Chat can provide suggestions on how to optimize a user's workday, such as rescheduling meetings or prioritizing tasks.
By the way, Microsoft spells it "Copilot", no dash, no capital P. The service is still in development, and Microsoft plans to roll it out gradually to its users. Microsoft believes that Copilot will help users save time and be more productive, allowing them to focus on the work that matters most. Microsoft 365 Copilot will do a lot of the basic work for users. This is going to be exciting!
You can find the official announcement in the Microsoft blog at Introducing Microsoft 365 Copilot – your copilot for work.
Categories: AI, Microsoft, Microsoft365, Office365, Tools, Office, English