Last week we from atwork (@magrom and @atwork) have been part of IT DevConnections conference which took place in fabulous Las Vegas. It was our second year at DevConnections. Last year we´ve been in the developer track, this year we had two sessions in the SharePoint track. Since we´re deep in Office 365 consulting and development this conference is a great get-together - and, it was in hot and sunny Las Vegas!
Meeting experts and colleagues from all over the world makes this event exceptional – we enjoyed it even more than last year.
The conference and social media
At the conference there were about 1.400 attendees and about 180 sessions held. DevConnections is covering everything from Microsoft's roadmap and strategy to detailed best practices.
To get an impression of feedback and topics in social media see our #devconnections 2014 Twitter Analytics summary we posted yesterday.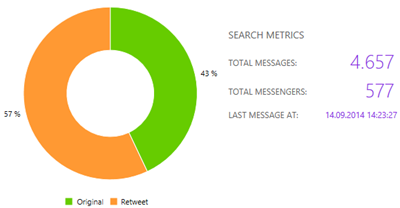 DevConnections also has a Facebook page, see https://www.facebook.com/devconnections.
The location
…was cool. It was our first stay in the Aria resort right in the middle of the famous Vegas-strip. Well, in 2013 (and before) I thought that the Mandalay Bay was huge. The Aria hotel complex is even bigger and it looks like a new resort with large rooms and a lot of comfort. There are bars at every corner with the (luxury) The shops at Crystals right besides. As all luxury hotels it´s not cheap, but parking is free and it´s very convenient, especially when the conference takes place there. A great conference place, I hope the next devconnections will also take place there.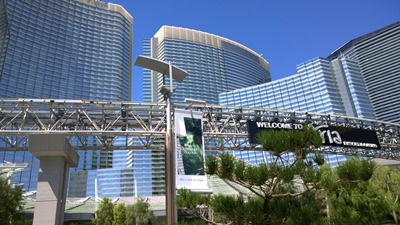 We liked the conference rooms more than in Mandalay Bay hotel, in the corridors and the small booths there was daylight from the huge windows-front above. Additionally – for us Europeans - the room temperature was not so arctic cold and pleasant (except the big halls to the left…brrr).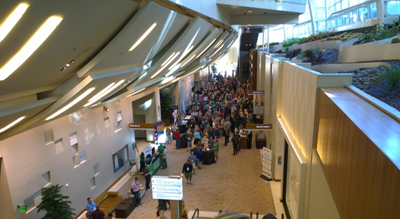 The pool area had three pools and a pool bar and was nice … and hot.
The weather
Las Vegas is unique. Whether you like the city or not – for us the weather there is simply great. With temperatures about 90 to 100°F it´s hot and sunny in September (when this year it´s not so nice at our home in Austria…). You can see (and feel) the party mood outside at the pool area – and inside it´s cool.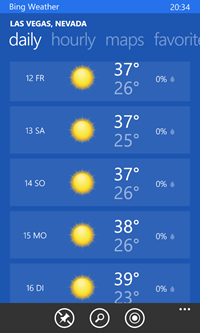 The topics
At the conference there were tracks about Development, Exchange, SharePoint, SQL Server, and Windows with about 180 sessions in total. A lot of well known speakers and Microsoft MVP´s presented their knowledge and their real world experiences.
The opening keynote was held by Microsoft Corporate Vice President Brad Anderson (InTheCloudMSFT). The directions of Microsoft are (still) clear: Cloud first and Mobile first. Well that means of course not only cloud solutions, but they try to put much stuff into cloud services and cloud portals…
…like the new Microsoft Intune Portal (we saw a URL of https://sconline-int.microsoft.com … curiously…)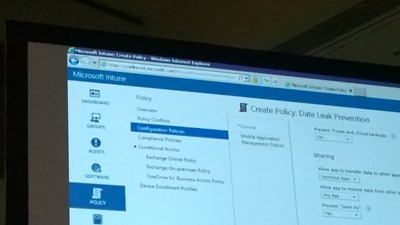 The cool things about DevConnections conference is the mixture of the tracks, the technical expertise of the speakers, the real world insights (no marketing stuff) and the great (Microsoft) Community presence. You could talk to admins and devs and cross over to any technology tracks.
We had a lot of Exchange MVPs there, Exchange was also a trending topic on Twitter. We also saw a lot of interest in SharePoint and of course in Office 365.
It´s not always the latest technology that´s used in real world but it´s important to share thoughts and expertise on existing products and solutions. That´s what many conference participants did and we discussed on a lot of topics, we had great conversations there.
Our sessions
Our Office 365 session started at 9am and was well attended – it was a pleasure to have a good filled room right in the morning. There was not enough time to show all demos (the Office 365 API Windows 8 demo), but we will blog about this scenario in the next days. Our Top 10 (well, actually 11) list showed our actual favorites in Office 365 and we think and hope there were new features for everybody included.
This year our sessions were in the SharePoint track.
Well, our names were not spelled correctly on the posters, but people could find us anyway.

One thing we see getting more and more important in future is Identity Management. (Azure) Active Directory is becoming part of enterprise strategy and can be integrated easily as we showed in our O365-session, for example if you run DirSync (or ADFS) in your IT environment. Office 365 and AAD is our expertise, so we see a bright future for scenarios with these technologies.
Our second session was about Power-BI with Office 365. We used some data like the mail reports from Office 365, data from Yammer and Twitter as examples how to consolidate them and query them in a Power-BI Office 365 portal. We hope you liked it too.
On Wednesday afternoon Martina was part of the Women in Technology Panel together with .. a lot of SQL Server MVP ladies…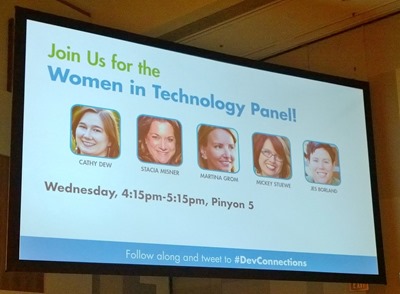 Cathy Dew (on the right) did the moderation, there was a very good discussion and the panel was well attended by male and female speaker and attendees (but sitting in the last rows…).
Parties
Parties? No. Experts-Exchange meetings.

Starting with the Welcome reception on monday there were some events around the conference (f.i. the ENow-party). Here are some snapshots of the Opening Reception on the venue and the VIP reception on Tuesday at the Vdala pool party.



view from the Vdara pool

Opening Reception before keynote

nice evening outside…

Office 365 experts Dan Holme and Martina Grom

…rather windy at the end.
I also enjoyed the Speakers party on Wednesday very much, had a lot of nice talks there!
We had a great week at the devconnections conference and enjoyed it very much.
See our sessions contents and the Twitter Analytics of the conference.
More comments
See more reflections on IT/Dev Connections in these blogposts:
We hope you also enjoyed the conference and maybe see you at the next devconnections?!
Categories: Event, English, Cloud, Azure, atwork, Yammer, Office365, Social, MVP, Microsoft
Source: https://blog.atwork.at/post/Reflections-on-IT-Dev-Connections-2014-Conference