Domain verification in office 365 is one of the requirements to use Office 365 in production. Sometimes it happens that you receive an error while you want to add your domain to a tenant. There are various reasons for that.
The Domain was already added in another tenant and not removed from that tenant. Normally the IT department knows which tenant is affected and can work out a solution.
A user in your company signed up for a PowerBI Demo.
A fast way to remove an accidentially added domain from a PowerBI demo is available through that steps:
A user with "@contoso.com" needs sign-up in http://www.powerbi.com/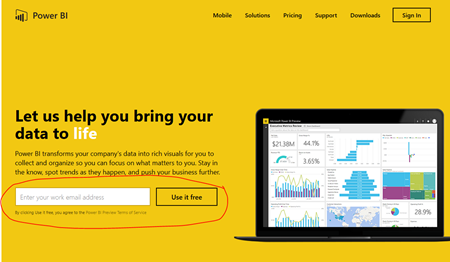 Once you sign up, your account will be provisioned in the tenant
Now go to https://portal.office.com and signup with "@contoso.com" account
You will get an "Become an admin" option.
Follow through the process of becoming an admin (you will asked to verify that you own the domain with the TXT record)
At the end of this process, you should be the owner / admin of this tenant
Now you can either decide to continue using this tenant or if you are particular about the tenant name, then, delete the domain "contoso.com" from the shadow tenant (note that all users who had signed up for azure AD RMS and PowerBI will lose access to those services).
How to remove a domain from Office 365 is documented here and troubleshooting is documented here.
Have fun with Office 365!
Categories: Cloud, English, Office365
Source: https://blog.atwork.at/post/2015/07/13/Office-365-Domain-is-stuck-in-another-shadow-tenant