This May, the visualcapitalist website published interesting numbers about the Market Cap, revenue and earnings of Apple, Alphabet (Google), Microsoft, Amazon and Facebook. See the charts with the business values of 2016 at Here's how 5 Tech giants make their billions - comparing the revenue streams of the five largest tech companies.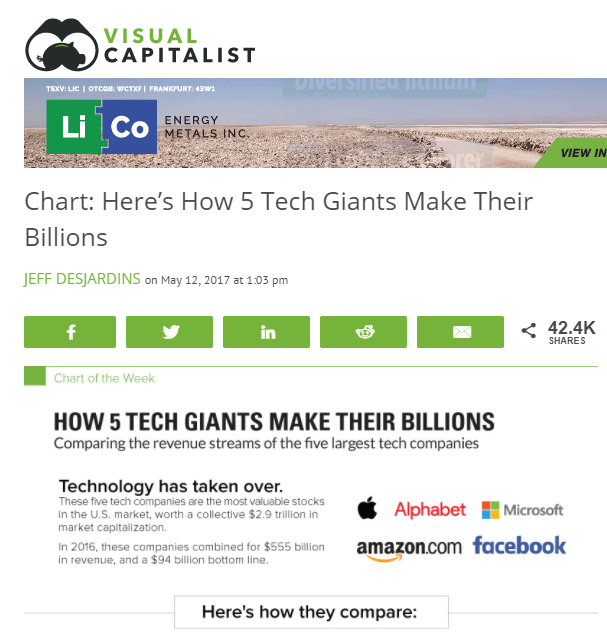 Apple is living of the iPhone, the rest is not significant. iPad and Mac are just about at 10% of the revenue. Thanks, iPhone market.

Alphabet (Google) has their money printing machine in Advertising.

At Microsoft, the cash cow is the Office market, followed by Windows Server and Microsoft Azure. XBox and Windows are at about 10% each. Microsoft has the broadest range of income by products.
As we know, Amazon is the world's largest online dealer. Media is about 20% and web services at about 10%.

Facebook is living of Ads, almost all of their income comes from advertisements.

So, the visualcapitalist article shows a great visualization for 2016. Interesting numbers!
Categories: General, English, Microsoft, Social
Source: https://blog.atwork.at/post/How-the-5-tech-giants-make-their-billions