This week, on November 27th to 28th, SPC Adriatics conference took place in Zagreb, Croatia, see spcadriatics.com. It was the second SPC Adriatics conference with the motto "Back to business" and about 200 participants from Croatia, Bosnia, Serbia, Austria, Hungary, Italy and Germany.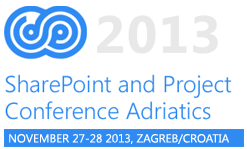 The SharePoint conference #spcadriatics offered 40 sessions with 30 international speakers, most of them Microsoft MVPs, even from the US.
As last year we were also proud to be part of the conference 2013 with two sessions.
So, "Probably the best SharePoint Conference in the world" was a big success and we had a great time in Zagreb!
Many thanks to the organization board Nenad Trajkovski, Toni Frankola and Adis Jugo!
See also some feedback on Twitter and on Facebook!
The speakers-pic: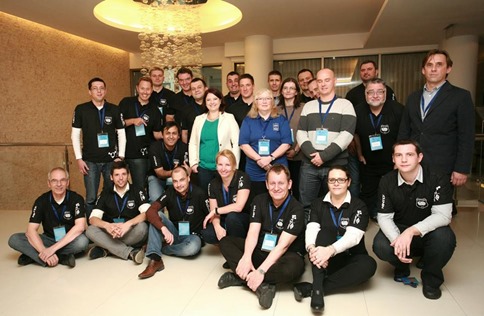 See some snapshots of the event.
Find our slides on Slideshare here:
[Demo Code follows tomorrow]
And some Tweets…
Looking forward to the next #spcadriatics!

Categories: Event, Cloud, Developer, Microsoft, MVP, SharePoint, Office365, English