The SharePoint Conference (SPC) returns to Las Vegas in May 2020! Sharepoint Conference 2020 is packed with over 200 sessions, panels and workshops for everyone working in the Microsoft 365 workspace. We from atwork look forward to being there again. The SPC 2020 event registration is already open and there are reduced price packages available. Additionally, find a discount code here!
Vegas, baby!
SPC 2020 takes place at the MGM Grand in Las Vegas, Nevada, May 19 - 21, 2020. The workshops start on May 17th. It's time to add the event to your calendar and to follow @SPConf and #SPC20 on Twitter and to watch SharePointTV!
As shown on the conference website, SPC20 is organized by the SharePoint Conference team and co-produced by Microsoft. There's an amazing line up of Microsoft speakers and international speakers to deliver the latest technologies and news around Microsoft 365 and SharePoint in more than 20 workshops and 200+ sessions. We will have a workshop about Microsoft 365 governance and sessions about the Yammer universe and automating Groups and Teams with PowerShell.
Register (early), save 50$ and get additional benefits!
If you plan to attend the the largest conference dedicated to SharePoint and Microsoft 365 in 2020, save 50$ off your registration instantly with this link sharepointna.com/register?utm_term=POHL or use POHL as discount code in the payment information as shown here: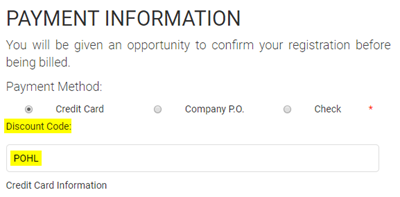 Register as soon as you can and use the (Early) Early Bird rate with the 50$ discount on top! You can get a hotel gift card or selected hardware, too.

CU at #SPC20
At the end, here´s a snapshot of the keynote speakers from Microsoft at SPC19 (see some impressions here)… Microsoft 365 and SharePoint pure.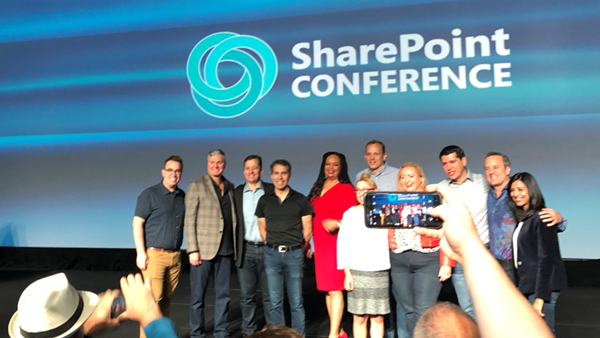 Again, if you are on Twitter, you get a lot of buzz around Microsoft news and technology by following @SPConf, #SPC20. and #SharePointTV.
We from atwork will be there and we are looking forward to see you in May in fabulous Las Vegas!
Categories: Cloud, Event, English, Microsoft, Microsoft365, Office365, SharePoint, atwork