See the amazing musical made by interns spending the summer of 2019 at Microsoft: Microsoft the Musical.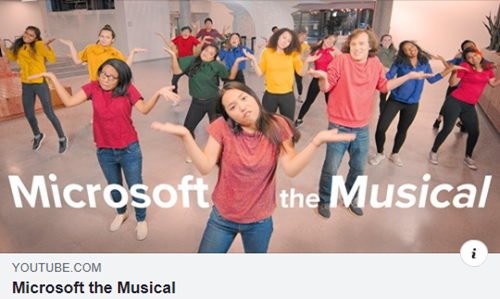 150 interns and employees came to the Microsoft Redmond Campus outside of their day jobs to produce this 10 minutes video as a musical during the summer of 2019. The video was published to YouTube yesterday, on September 6th, and result is amazing. The full credits are at IMDb.com.
Microsoft the Musical is a cool and professionally made video, with some self-mockery to Windows Vista, and Windows Phone and referrals to current technology. "All around the world our products are well known. Except for when we tried to make a phone…"

Love it! Watch it!
Categories: English, Microsoft, Social