In Office 365 IT Admins can define Multi Factor Authentication (MFA) for their users to secure access for all or special user accounts. The good news is that Delegate365 supports the usage of MFA for the login process by default. MFA works exactly in the same way as usual.
MFA consists of usually two factors:
Something you know (typically a password)
Something you have (a trusted device that is not easily duplicated, like a phone)
Something you are (biometrics)
For more information about MFA see Azure Multi-Factor Authentication.
Login in D365 with MFA
By default user accounts in Azure are set to use single authentication (username and password).
With MFA activated the login into Delegate365 starts in the same way as before, with username and password as step one.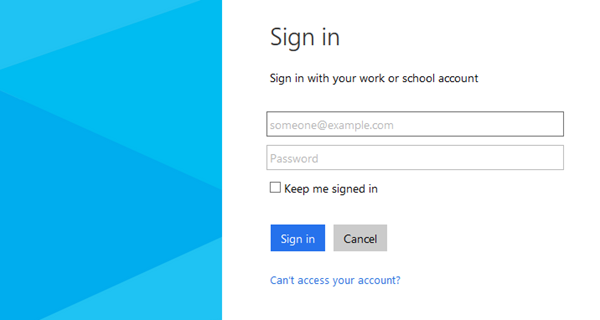 After the login was successful there follows the second step where Azure wants to get additional information from the user, depending on how the admin configured the two factor authentication. In case of sending a verification code as SMS to a mobile phone this code must be received and entered here.
Remember: The verification code is a one-time passcode – it only works once.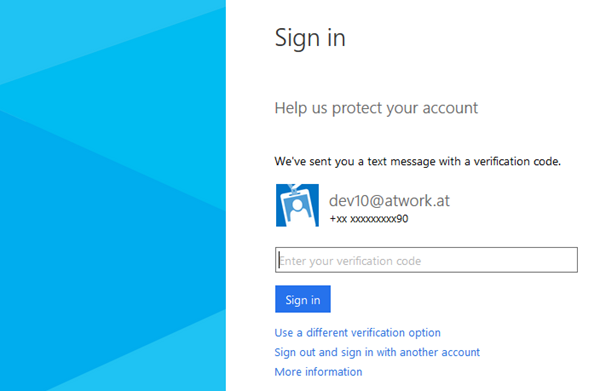 After typing the verification code and clicking "Sign in" the Delegate365 portal follows – if the code was correct and not too much time has been elapsed. That´s it. A very secure way to use MFA with D365.
Timeout
Keep in mind that there´s a short timeframe of about some minutes to accomplish this procedure. After that time the one-time passcode expires and is no longer valid.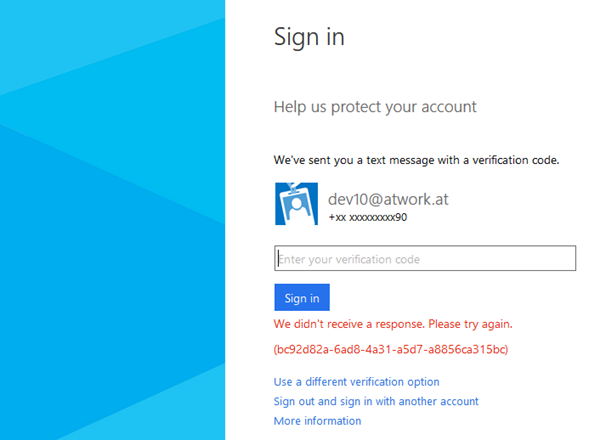 Second Factor not available?
If the user does not have access to the verification code (smart phone) use the link "Use a different verification option" to try other ways for the second verification. Options are to retry sending a SMS by Text me at… or Call me at…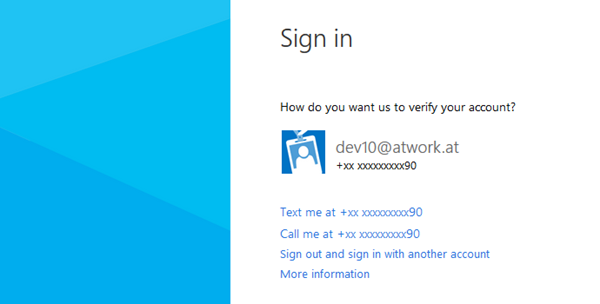 Next steps
We will publish another article here shortly to show how MFA can be configured in Office 365.
Support for managing MFA for users in the Delegate365 portal is on our roadmap and will come in one of the next versions. Then admins can set MFA for their users directly within D365. Stay tuned!
Categories: Delegate365, English, Microsoft, Office365, atwork
Source: https://blog.atwork.at/post/How-to-use-Office-365-MFA-in-Delegate365