Data centers are growing worldwide due to the need for cloud services. The operator's goal is to use environmentally friendly energy and sustainable concepts. Microsoft tested "Project Natick" for two years in the waters of Orkney Islands in North Scotland.
More than two years ago, the Microsoft Project Natick team deployed the container 35 meters deep to the seafloor. At the test site, the grid there is supplied 100% by wind and solar. The project also aims at how data centers can use energy more sustainably. Another goal is the need to have smaller data centers closer to the customer, at least where this is technically possible.
Read the first results of the experiment in the article at "Microsoft finds underwater datacenters are reliable, practical and use energy sustainably".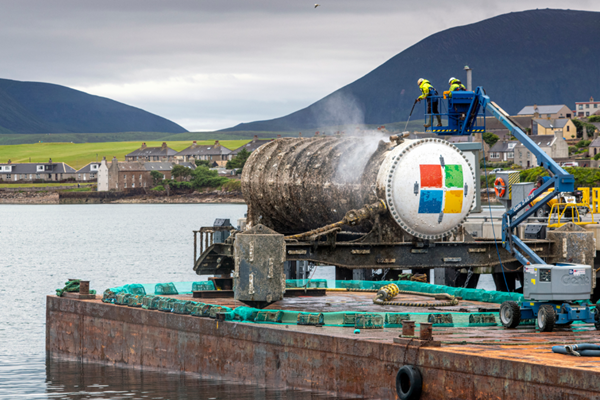 Picture source: Microsoft article
Beside many other learnings, it was an interesting result to read that the "servers in the underwater datacenter are eight times more reliable than those on land".
Interesting read!
Categories: Cloud, Hardware, Microsoft, Microsoft Research
Source: https://blog.atwork.at/post/Microsofts-underwater-data-center-project