Today´s world offers a lot of ways to communicate. One one hand there are tools (or "Apps") for nearly everything and on the other side users can get confused sometimes too choose the right way or the correct tool to reach the desired group(s).
Our Office 365 expert Martina Grom took a look into the current tools in the Microsoft cloud world to bring light into the dark and wrote an overview article in the Yammer Blog:
Communication in Today's World of Tools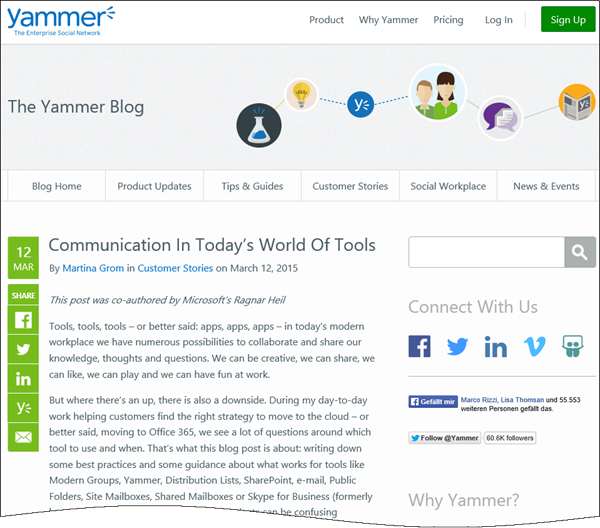 Check out a short classification of Skype for Business, E-Mail, OneDrive for Business, SharePoint Online and Yammer and have a look on best practises. The article was co-authored by Ragnar Heil, Customer Success Manager at Microsoft. Thanks for that!
Categories: Blog, English, Microsoft, Office365, Yammer, atwork, Social
Source: https://blog.atwork.at/post/2015/03/13/Communication-in-Todays-World-of-Tools-on-yammer-blog