If you already played with Microsoft Cognitive Services, there are some important updates!
First, your email address needs to be verified. Secondly, the "api.projectoxford.ai" endpoint was updated to a new, localized address "[datacenter].api.cognitive.microsoft.com" , for example https://westus.api.cognitive.microsoft.com/face/v1.0/…
See details at Cognitive Services.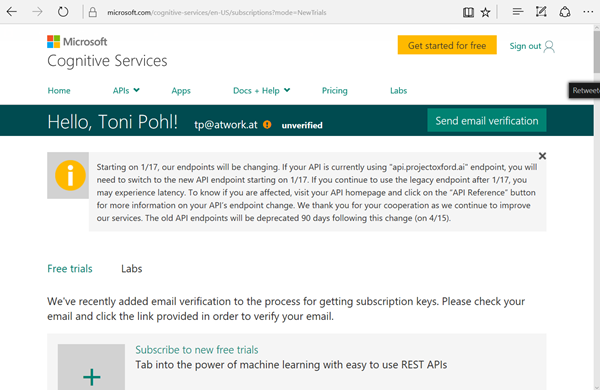 After the verification, you get access to your subscriptions again. Of course, you need to update your code…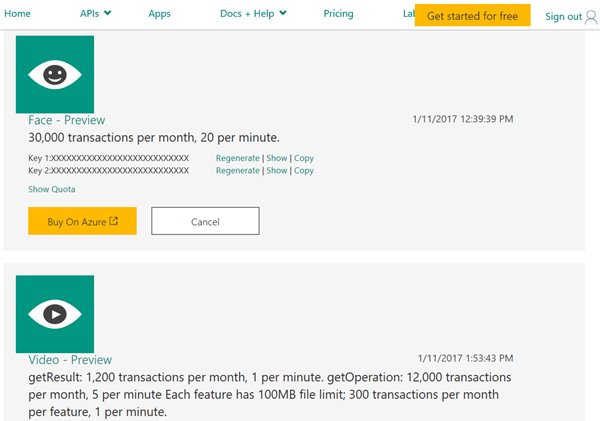 To get more information about the Cognitive Services team, visit https://cognitive.uservoice.com/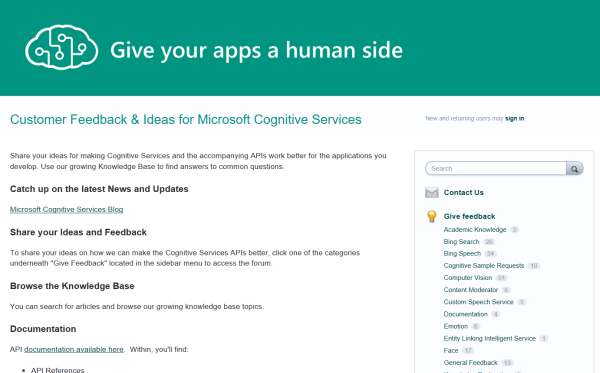 Have fun with the Cognitive Services!
Categories: General, App, Azure, Cloud, Cognitive Services, Developer, English, Microsoft
Source: https://blog.atwork.at/post/Microsoft-Cognitive-Services-January-Updates