There are often hidden treasures to be discovered. The Thrive conference in Slovenia is one of them. Join us at there at the end of May!
Thrive conference takes place from 24th - 25th May 2022 at ECO Hotel Bohinjska Bistrica, a small village between Bled lake and Bohinj lake in the heart of Triglav National Park, in beauftiful Slovenia. On 23rd May there are pre-conference workshops. The location is very easy to reach from Austria, by train or car. Visit the Bohinj website for more information about one of the most beautiful National Parks in the heart of Europe.
As well as a list of very cool (more than 70) sessions about Microsoft 365, Development, Security, BI and much more, there are world-renowned speakers and lots to learn, network and discuss at the conference.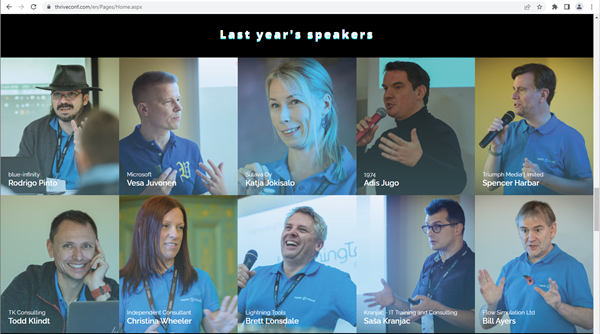 You can find the program 22 at agenda page. Find the registration at tickets, and follow @thriveitconf.

As in previous years, Martina and I will be there with our contributions about M365, delivering sessions about Identity Governance for Azure, M365 Information Barriers, Best-practices in Power Platform Governance, and Master PowerShell with Azure Automation Accounts.
We are looking forward to the event in the beautiful national park and hope to see CU there!
Categories: Event, English, Cloud, Developer, MVP, Microsoft, Microsoft365, atwork, Office365