Your PC does not show the latest updates/Windows 10 Anniversary Update? Well, have a look here:
https://www.microsoft.com/en-us/software-download/windows10
Hint: This update process does not work for Windows 10 Enterprise editions.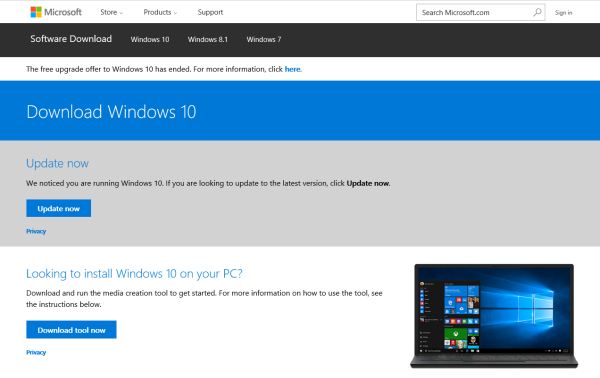 When running the downloaded Windows10Upgrade9252.exe…
Update: Check your current version of Windows with the winver command in the Command Prompt.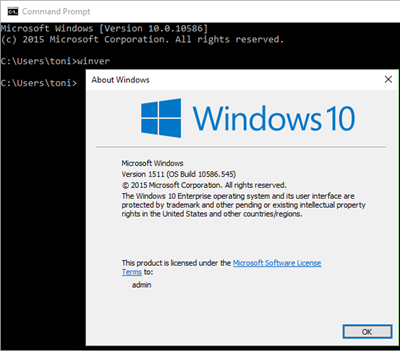 Check out this article about latest info and getting the Update for Windows 10 Version 1607 (Windows Anniversary Update):
Windows 10 update history – Get the Update
Users of the Enterprise Edition: Check out this article:
How to install Windows 10 Anniversary Update on Windows 10 Enterprise edition
"To Upgrade the Windows 10 Enterprise Editions, get the 1607 ISO from MSDN/Volume Licensing portal, mount the ISO via double click on it, run the setup.exe on the virtual DVD drive, now select Upgrade"
Happy updating!
Categories: General, English, Windows, Microsoft
Source: https://blog.atwork.at/post/Get-the-Windows-10-Anniversary-Update