siehe Windows 8.1 now available!
"If you are a consumer with a Windows 8 device, you can now download the free update to Windows 8.1 online through the Windows Store*.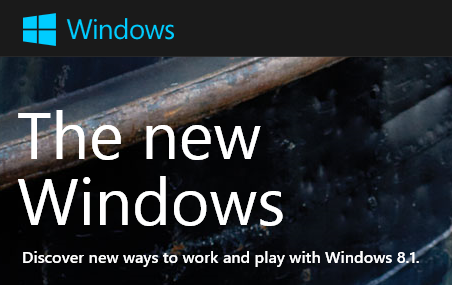 Infos über das neue Produkt gibt es u.a. direkt unter http://windows.microsoft.com/en-us/windows-8/meet.
Die Windows 8.1 Bits sind auch bereits im MSDN Abo downloadbar.
Visual Studio 2013 RTM ist ebenfalls bereits verfügbar.
Visual Studio 2013 available for download

Viel Spaß mit den neuen Versionen!
Categories: Microsoft, Visual Studio, Windows, Developer
Source: https://blog.atwork.at/post/2013/10/17/Windows-81-Update-ist-da